New Mexico State Library for the Blind and Print Disabled
As a network library of the National Library Service for the Blind and Print Disabled, we serve New Mexicans statewide who are unable to read a standard printed book due to a disability such as blindness, visual impairment, a physical, or reading disability by providing digital audio books online and by mail. Patrons are provided a customized service based on their preferences. Learn more About Us and check our Eligibility Requirements to find out if you or someone you know qualifies for our program.
1209 Camino Carlos Rey
Santa Fe, NM 87507
Toll-free:1(800) 456-5515
Local: (505) 476-9770
e-mail: sl.lbpd@dca.nm.gov
Hours: Monday – Friday 9:00 AM- 4:00 PM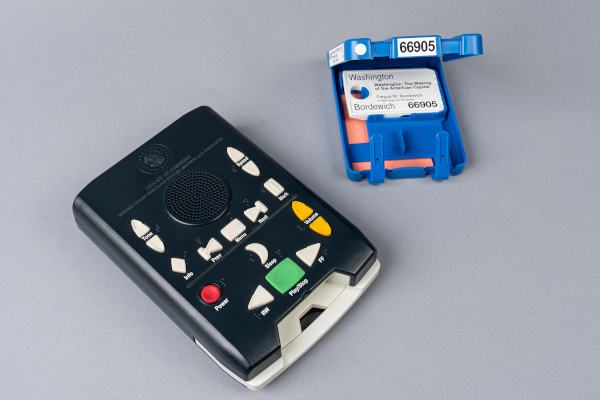 Last year we partnered with select local libraries to host Book Refill Stations for LBPD patrons. Patrons are able to take their digital tapes to a participating library and plug it into the Book Refill Station. The light turns blue as it's working and green once it has finished. We're excited to announce that we've added two now locations in Las Cruces and Silver City!
Give us a call to make sure you have a pending order before visiting. Find your nearest Book Refill Station by clicking the button below!