On Friday, February 15th YALSA (Young Adult Library Services Association) came to New Mexico to present their face-to-face institute, Engaging Teens Through the Library to public library staff from all over the state. Linda Braun, Continuing Education Consultant, and Shelley Mastalerz, with Seattle Public Library, spent all day at the Juan Tabo branch of The Public Library Albuquerque- Bernalillio County teaching staff from 24 public libraries all about teen social and emotional learning (SEL) competencies, community asset mapping, and teen services competencies.
They asked all participants to think back to when they were in 6th, 9th, and 12th grades and remember what was important to them at that time, what was going on in their lives, and then they had to figure out where those things lay in terms of the SEL: self-awareness, self-management, social awareness, relationship skills and responsible decision making.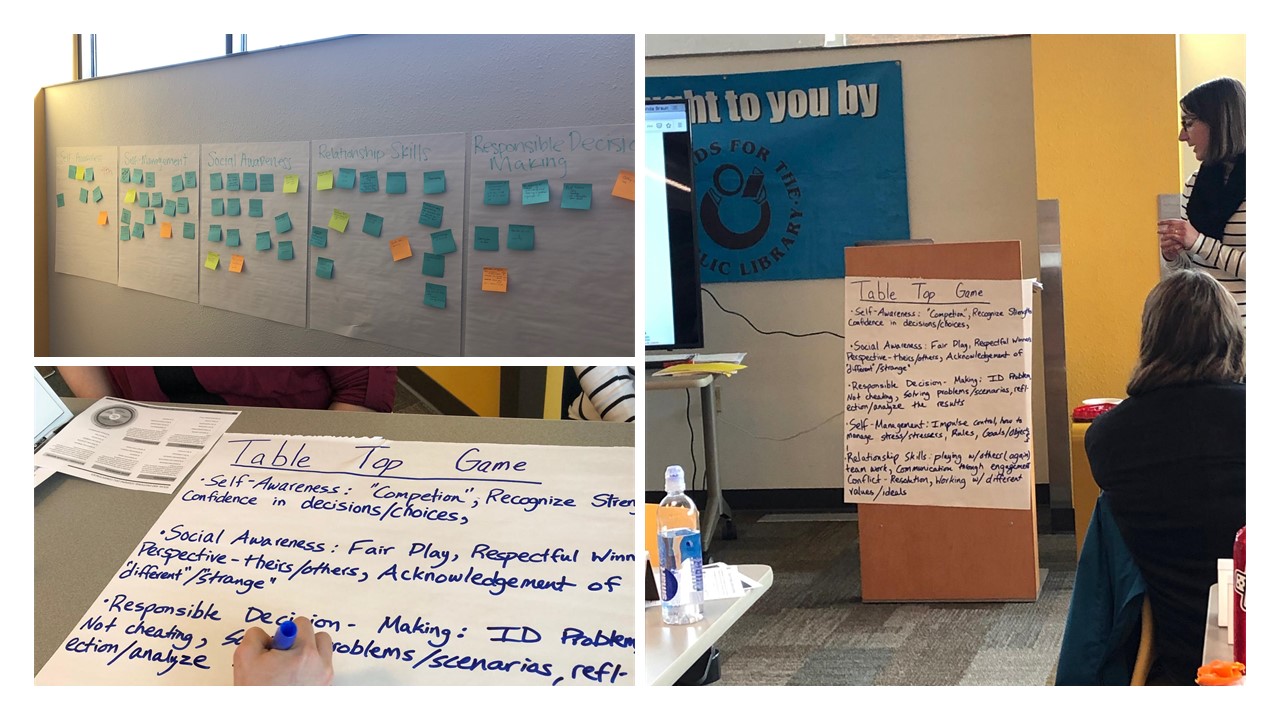 They were also tasked with figuring out how a current library program fit into those SEL components- how a library escape room taught teens self-management, relationship skills, or how table top games teaches self-awareness and responsible decision making. It's not about changing your current teen program but looking at it differently, and presenting it differently to library stakeholders.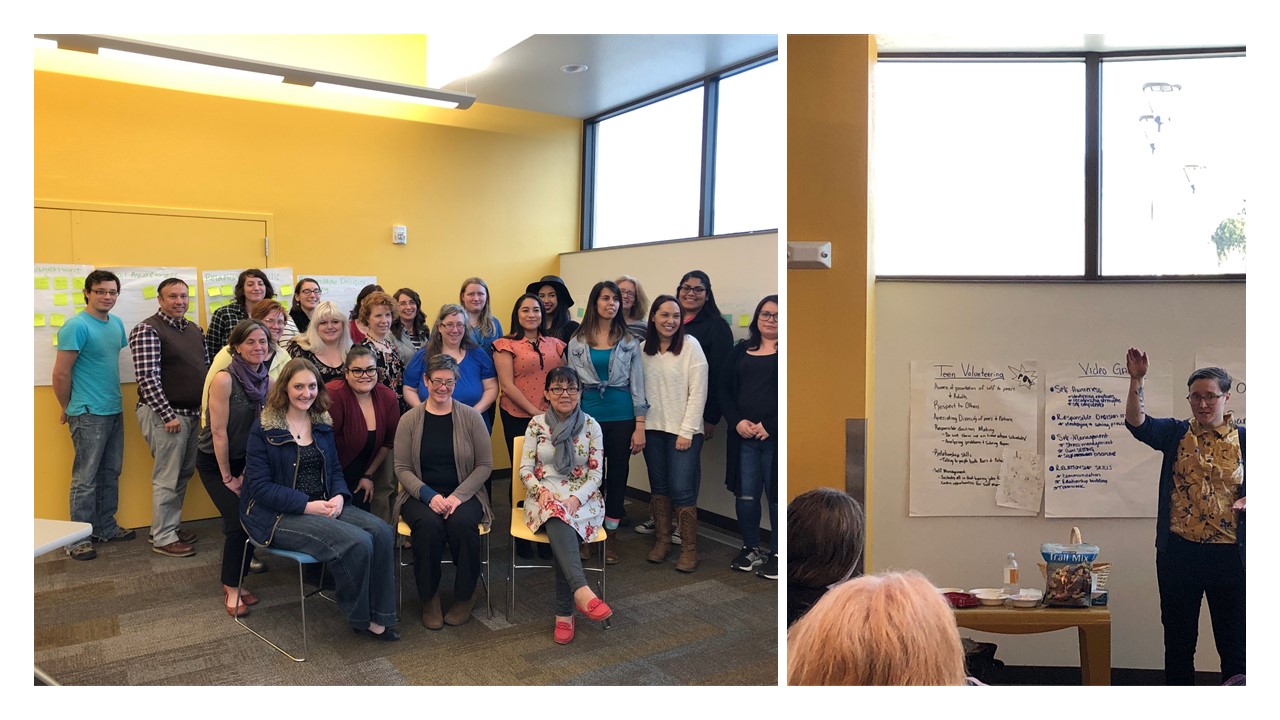 Coming up this fall, the New Mexico State Library is part of a partnership between YALSA and COSLA (Chief Officers of State Library Agencies) to focus on teen services and teen services competencies so we'll be bringing more trainings to the public library staff of New Mexico!