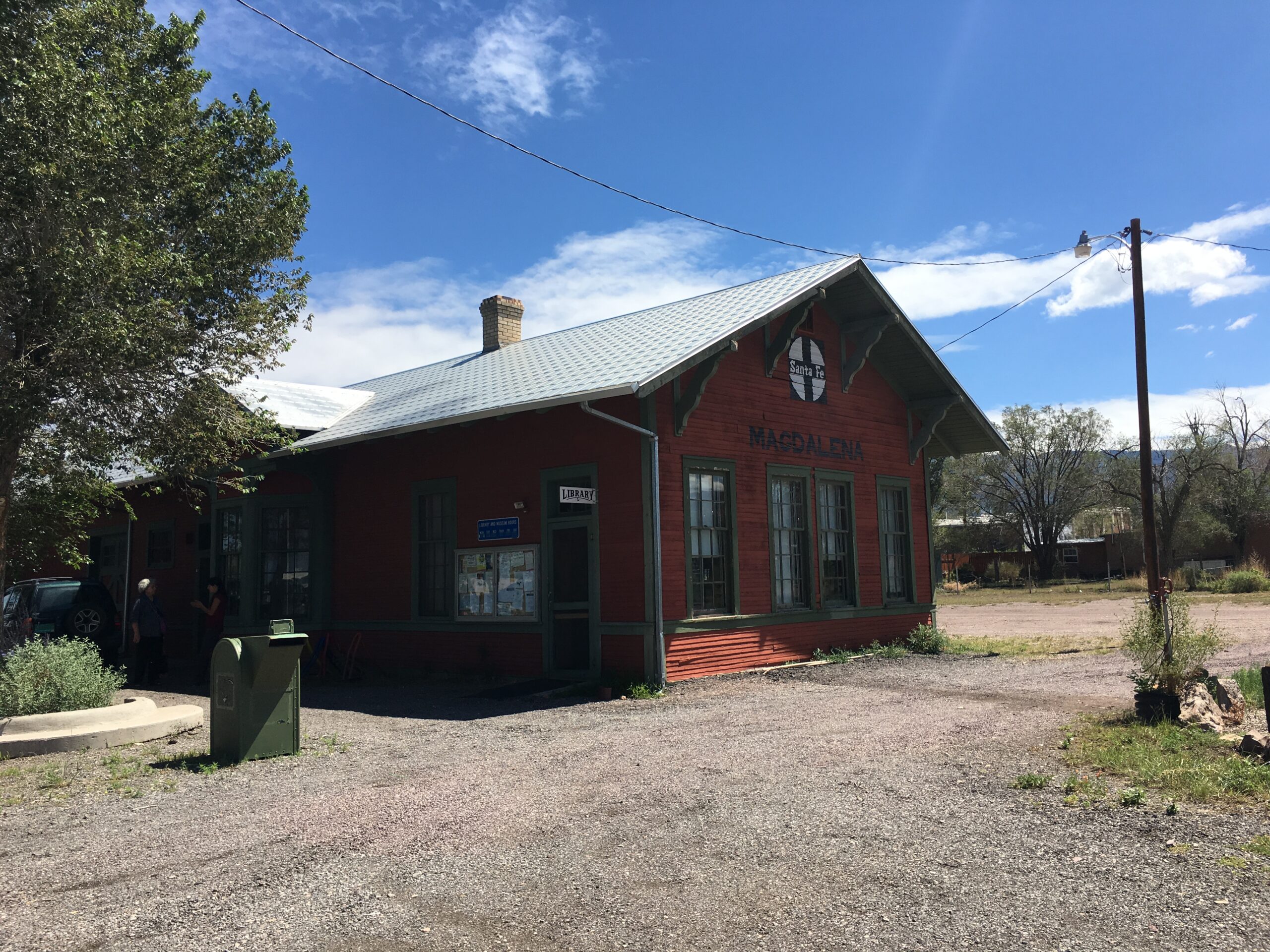 Last week, Patricia Moore and I traveled to the Magdalena Public Library, west of Socorro. The Library is located in an old train depot and they even have an old boxcar on site which is used to house the Magdalena museum. The building has retained much of the charm of the old depot- they use the ticket window as the checkout desk, the old benches are used as seating and they've kept the decades old graffiti on the walls- it's fun to see people's names and dates from the 1920s and '30s!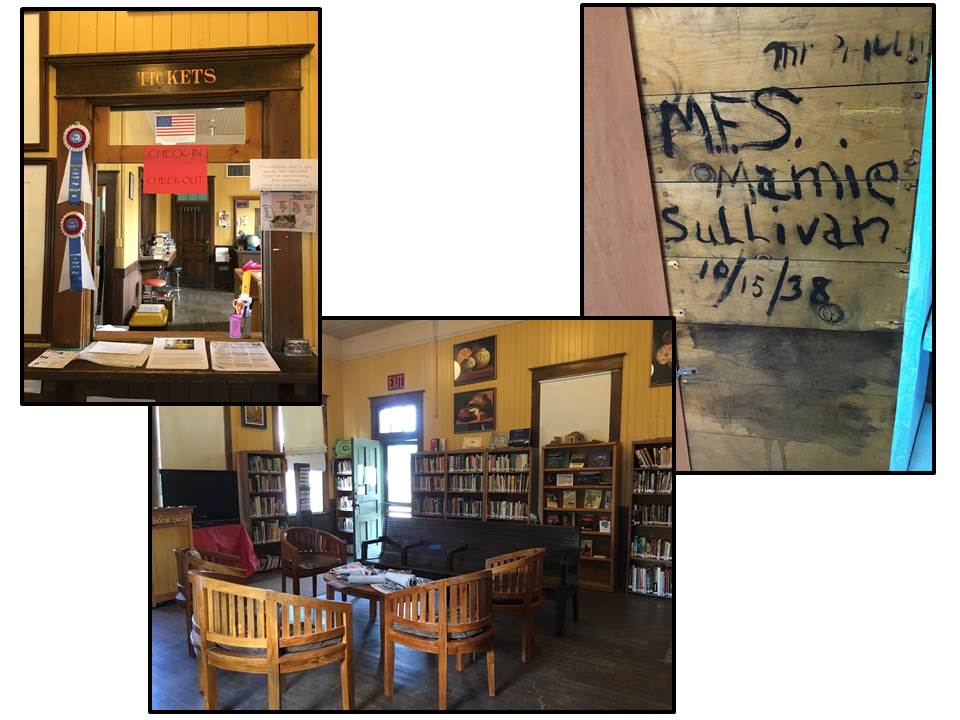 Essentially, the library is one long room but the way it's set up makes it feel like there are very distinct areas and it has a very welcoming feel to it. The children's section is bright and airy and the main reading area is warm and makes you want to find a book and a comfy seat and read for hours. The wall space is dedicated to trains and traditional New Mexican artwork.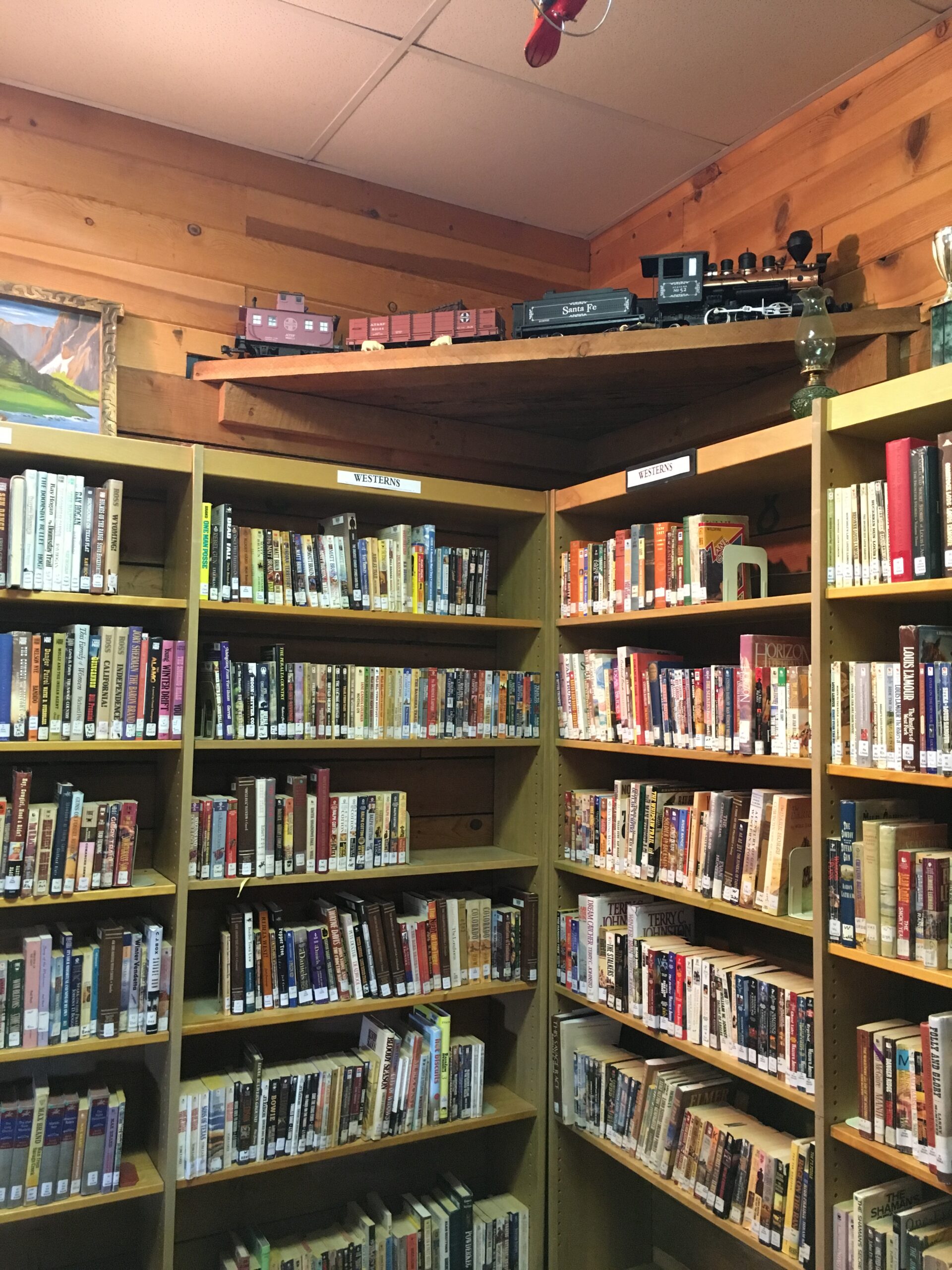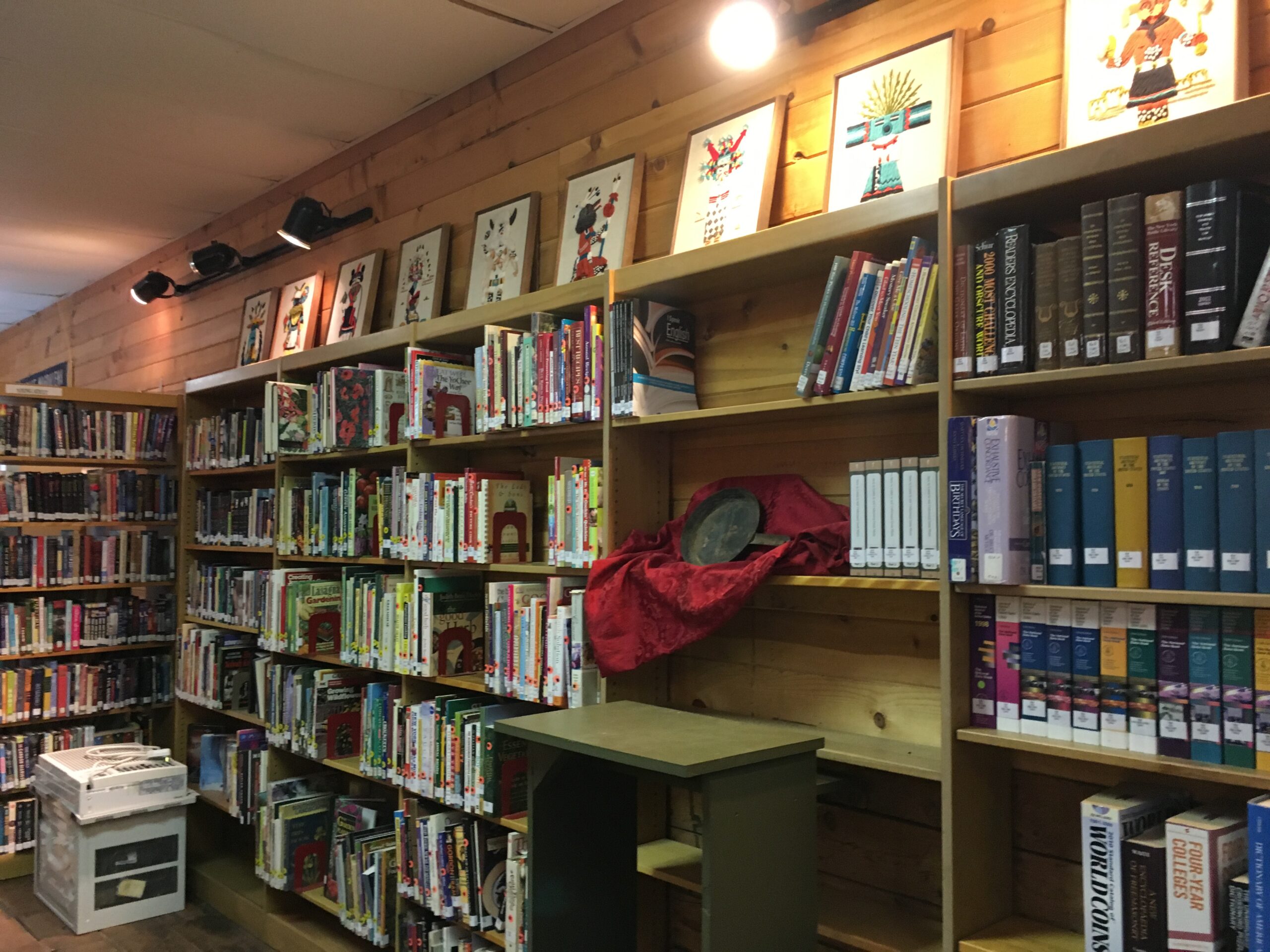 If you're ever in the Socorro area, I suggest driving west about 25 miles and visit the Magdalena Public Library, hopefully on a day when the Farmer's Market is set up on their back deck!