In May, Carmelita Aragon and I visited the Artesia Public Library to call on their new director, Erin Loveland. The building opened in 2014 and it is a beauty! The library is most known for the Peter Hurd mural that was moved from Texas and found its home in the library.
The library is bright, with a lot of natural light. The main area of the library is the adult collection and computers with the children's and teen sections on either end. There's ample, comfortable seating for spending hot summer afternoons inside reading.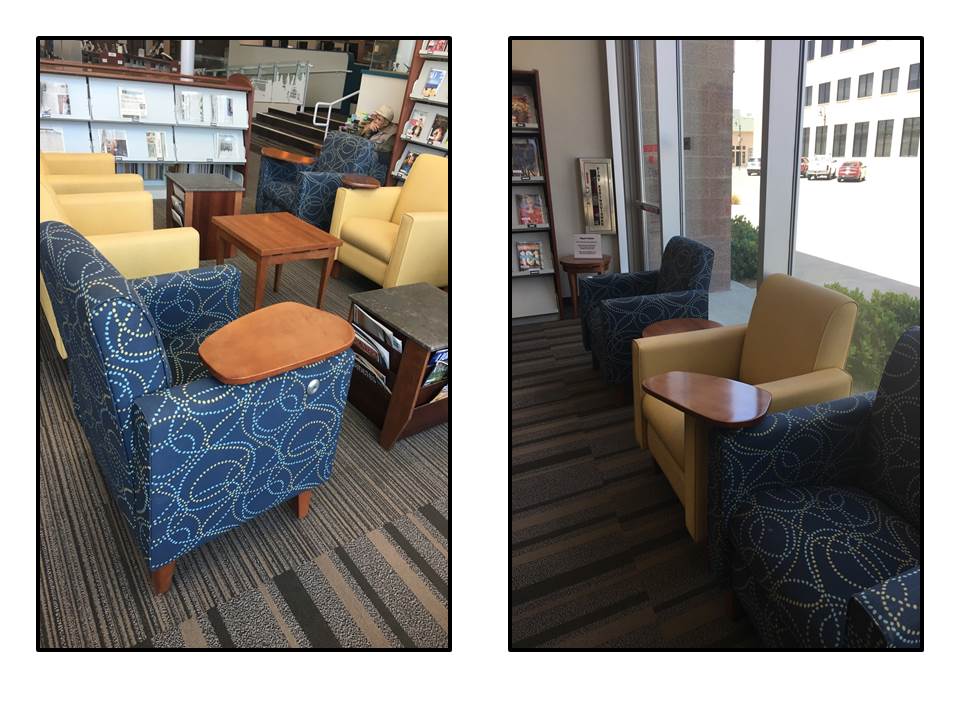 The children's room has fun reading nooks inset into the wall and a bright storytime room that allows for a little more distance from people in the main part of the library.
The teens have their own space as well which is warm and welcoming. The Southwest room is flanked by beautiful, stained-glass doors that are a memorial to a member of the community who was instrumental in getting funding for the new building. The room itself is a quiet, private space for people wishing to do research or in search of a quiet place to do work.
Outside the library, there's a beautiful sculpture of books and children in the center of a roundabout.