On Friday, Carmelita Aragon and I visited a library neither of us have had the pleasure of visiting before- the Pueblo of Isleta Public Library, located just south of Albuquerque.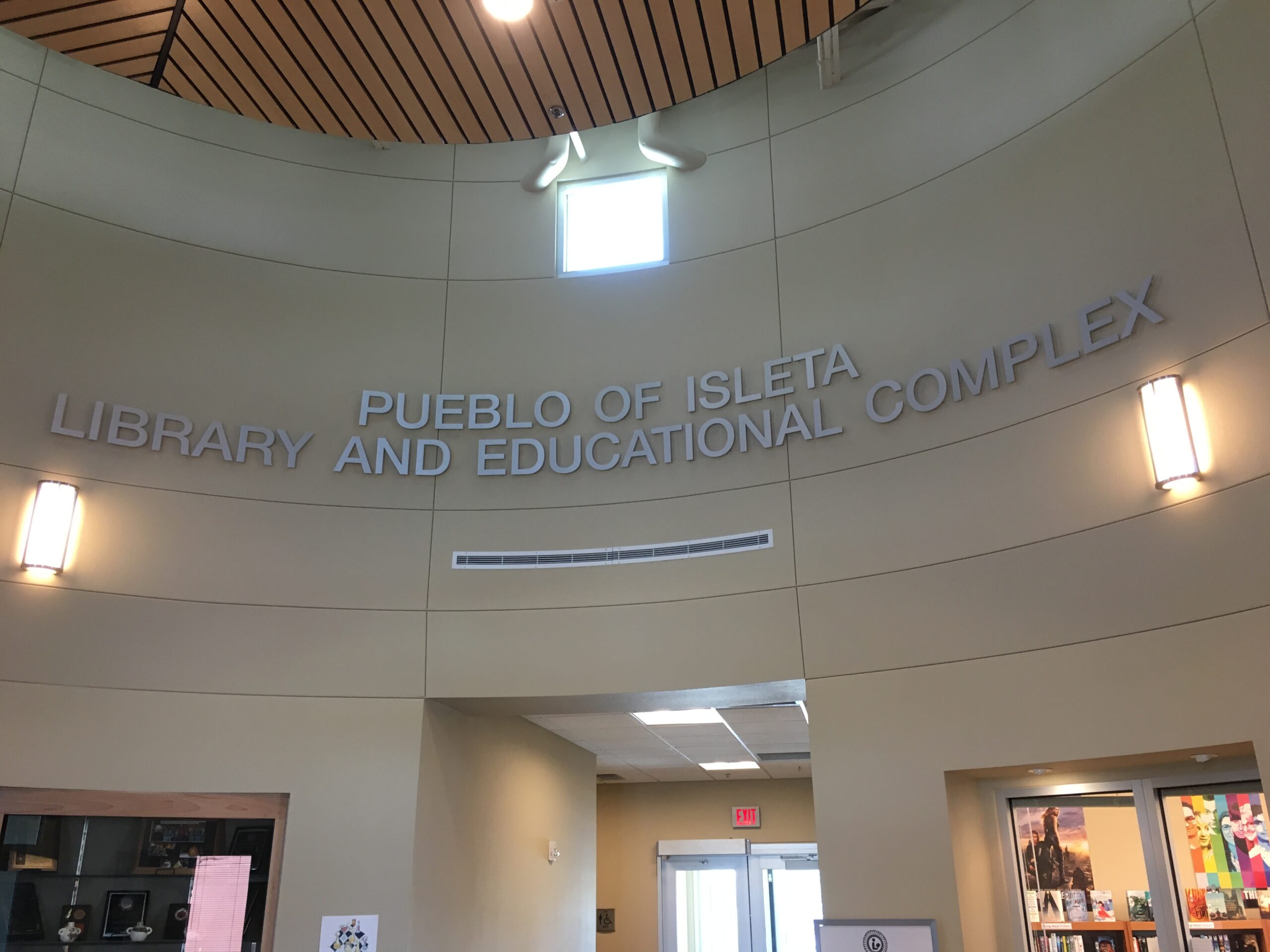 The library is located next to the elementary school and the day we visited the school had early release so there were dozens of kids doing homework, reading, playing on video game systems or using the computers. The library requires the kids to either finish all of their homework or read for 30 minutes before they can use the computers or play video games.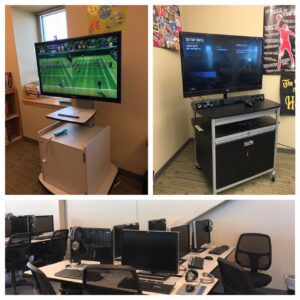 The library is bright, with an entire wall of windows with a lot of comfy seating. Out the windows you can see the solar panels which provides about 1/4 of the entire building's electricity.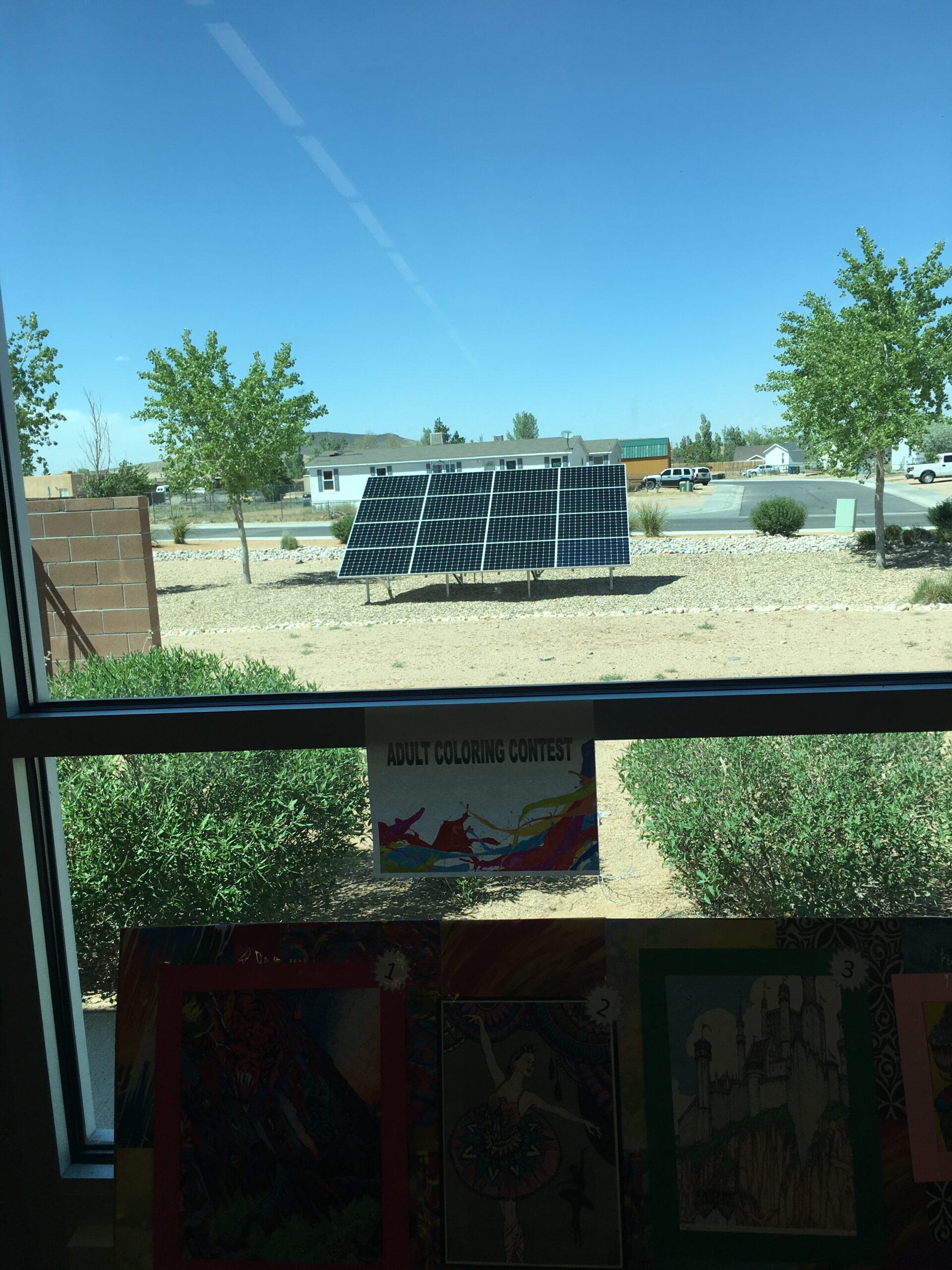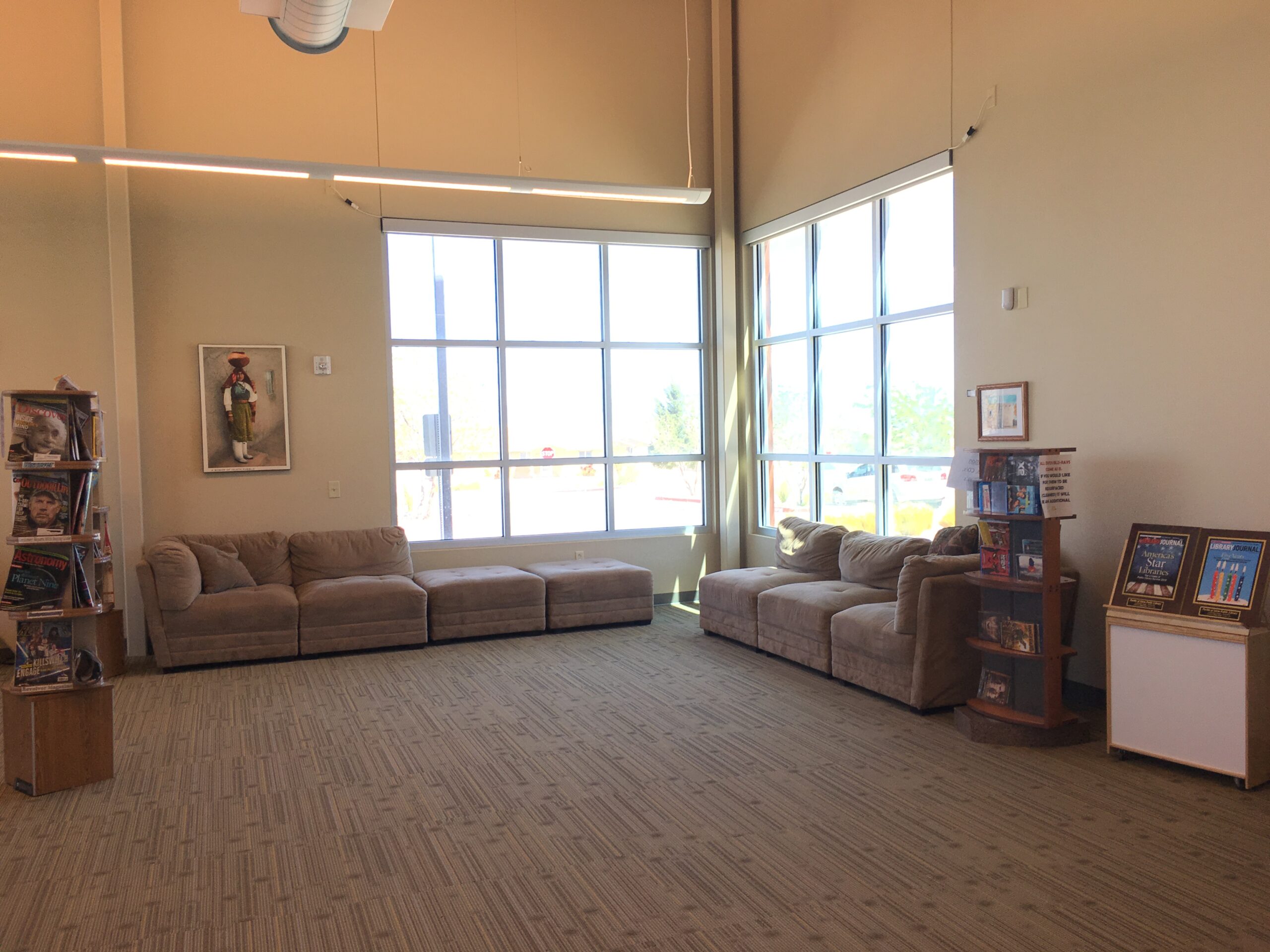 The library is home to all kinds of unique programming: create a pocket fishing kit, sew your own maxi skirt, make chips and guacamole, pictures with Santa and/or the Easter Bunny and many more. They even clip coupons from the local newspapers and keep them in a binder so library visitors have access to free coupons.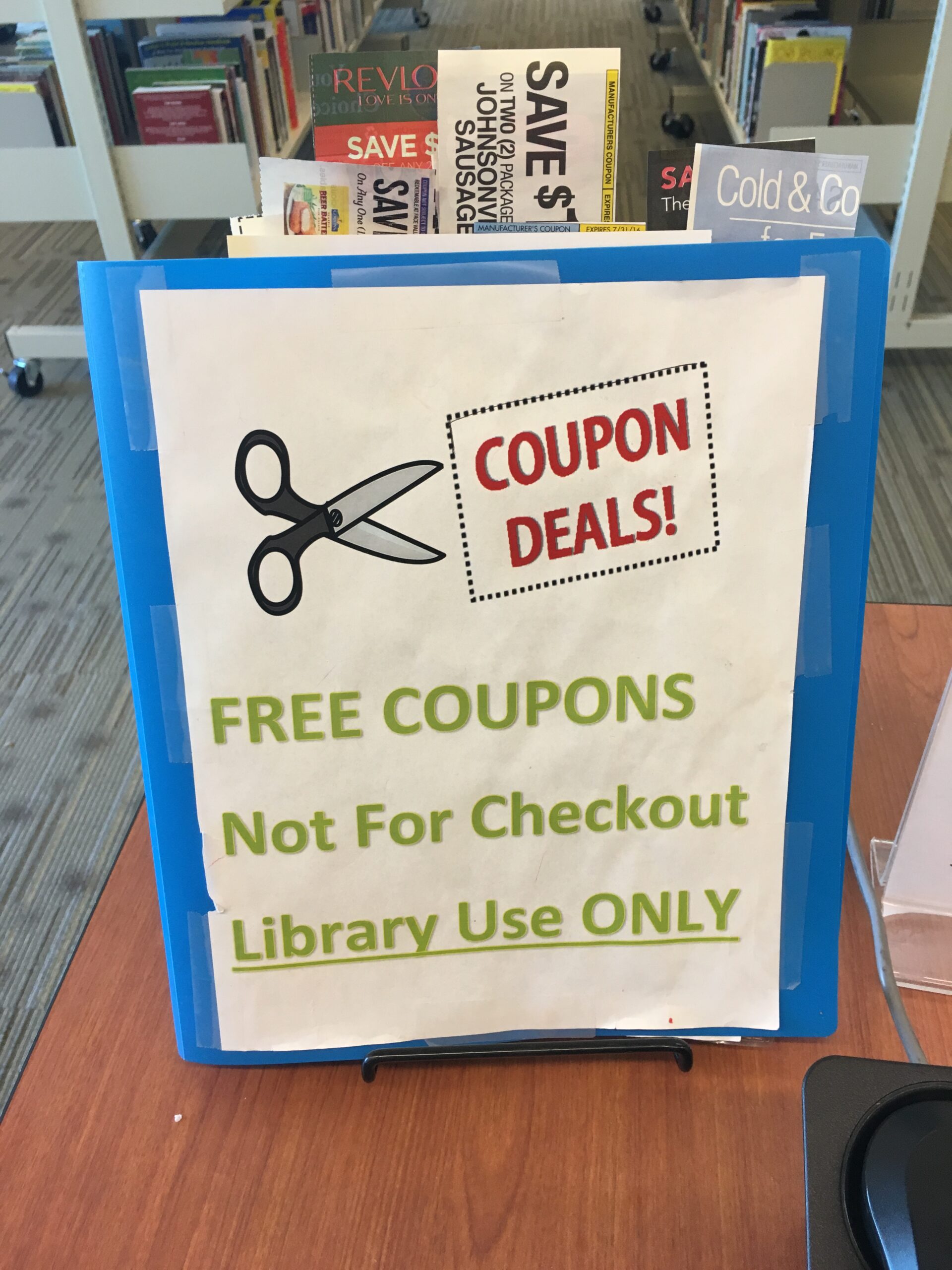 I think my favorite part of the library, though is all the fun signage they have on their shelves and on their walls.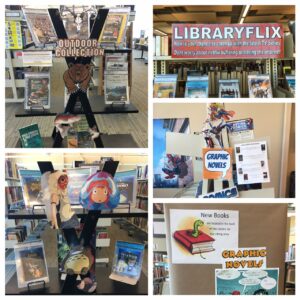 The Pueblo of Isleta Public Library is warm, inviting place that is well loved by the community and it's not a surprise they continually earn stars from Library Journal.