On June 29th, as part of a tour of northern New Mexico, United State House of Representative Ben Ray Lujan and FCC Commissioner Jessica Rosenworcel visited the New Mexico State Library and took part in a round table discussion about broadband access in rural New Mexico communities.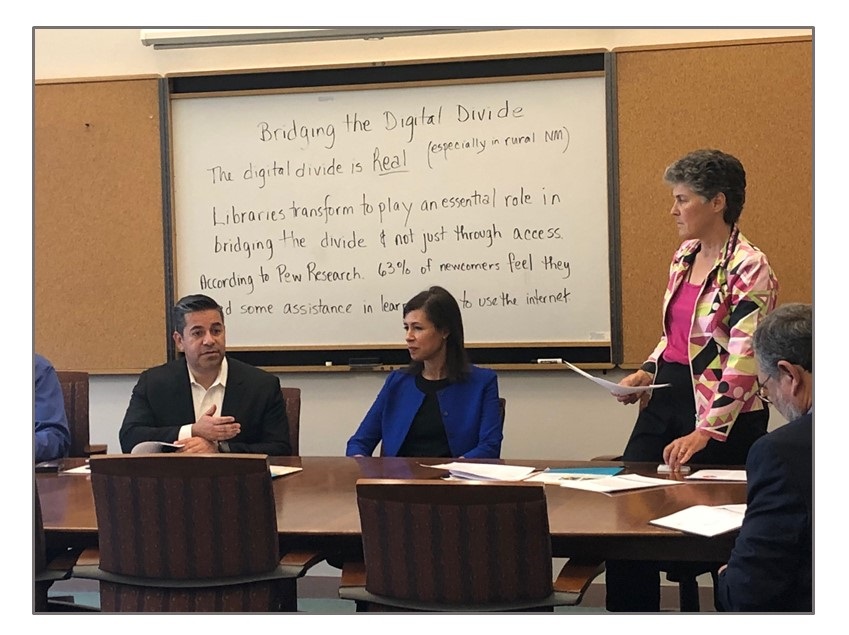 During their visit and before the discussion, Public Services Bureau Chief, Lori Thornton, showed the delegation (which included representatives from New Mexico's other Congressional members) resources that the State Library provides free of charge to every resident of New Mexico through El Portal.
They were then joined for a lively round table discussion by: Jennifer Nevarez from NM Tech Works, Kareem Edwards from IT Connect, John Badal of Sacred Wind Communications, John Chadwick e-rate coordinator for the Public Education Department, Interim and Deputy State Librarian Joy Poole, Terri Nikole Baca from AT&T, Ricardo Aguilar of ABQ Gig and Gil Gonzales a consultant for the Gonzales Group LLC.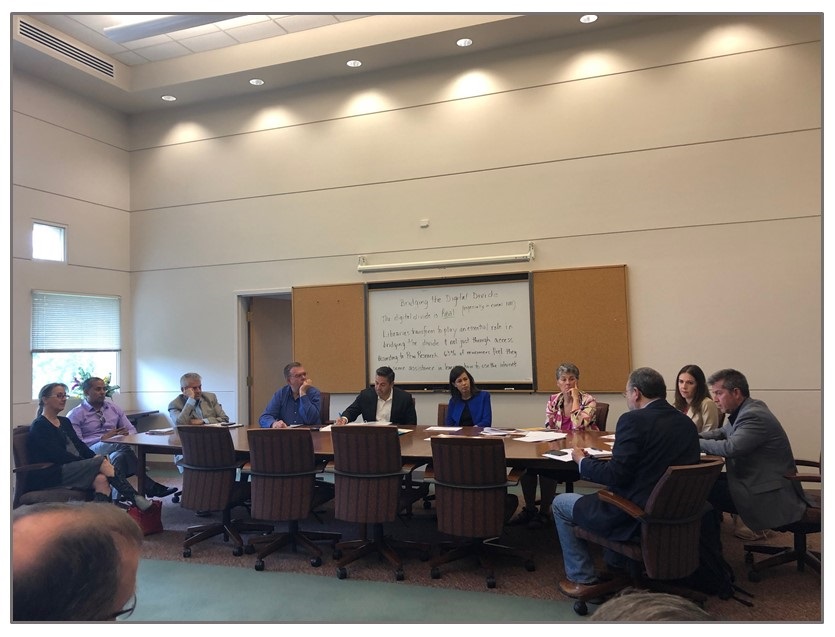 The discussion was very informative and all the participants seemed to come at the digital divide issue from different perspectives.