Last week the Tribal Libraries Program in collaboration with the Museum of Indian Arts and Culture (MIAC) hosted a Summer Reading Program for tribal libraries around the state. The collaboration is in its 2nd year and this year consisted of 4 days of food, events and learning conducted at the museum in Santa Fe. The program followed the national theme of health, wellness, sports and games- On Your Mark, Get Set, Read! and focused on native games, traditional foods and a guided tour through the museums's newest exhibit Into the Future: Culture Power in Native America Art. Over 250 kids and chaperones attended this year's programs from 9 pueblos: Santo Domingo, Acoma, Laguna, Santa Clara, Teseque, San Felipe, Ohkay Owingeh, Cochiti and San Ildefonso.
Artist and cultural preservationist, Ulysses Reid from the Pueblo of Zia taught the kids how to throw an atlatl, a tool their ancestors would have used to bring down big game and Santiago Romero led the participants in using traditional movements as an exercise routine.
One of the largest components of this year's program was traditional foods and healthy eating in a presentation by sculptor Roxanne Swentzell and her family using the teachings of the Flowering Tree Permaculture Institute at Santa Clara Pueblo. They were taught about the types of foods that were present in New Mexico pre-contact (before the arrival of the Spanish) and even participated in the making of traditional corn tortillas and tamales. A pre-contact lunch was provided and included foods like buffalo, corn, turkey, and strawberries.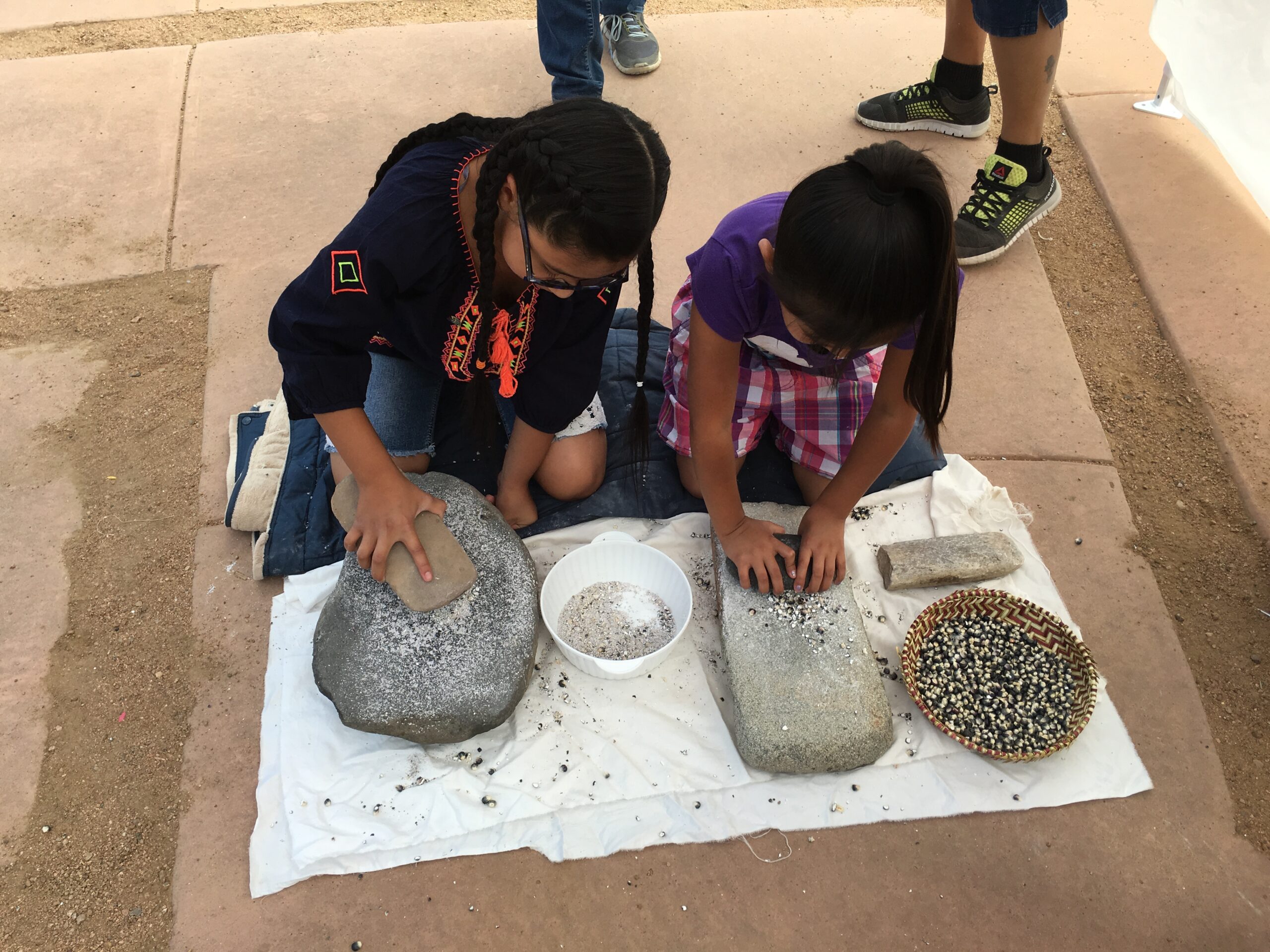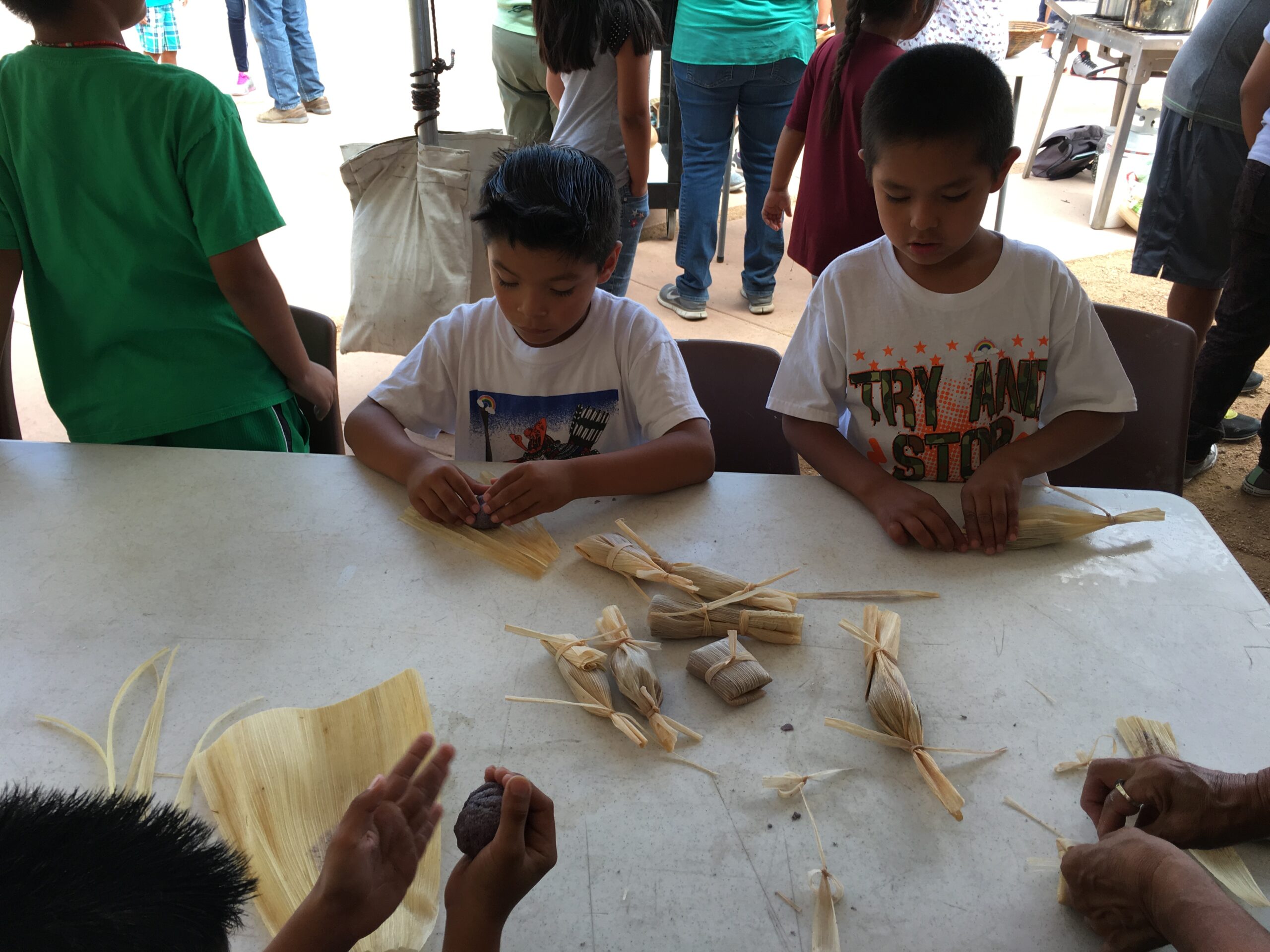 Even the littlest ones got into the spirit of it!