Posted on behalf Luzita J. Trujillo, Talpa Library Director
During our reading program we start off reading a particular book, following by discussion; questions and answers usually with the five Ws: Who, What, Where, When, and Why. The children enjoy this because they associate this with a puzzle. We did read about several topics.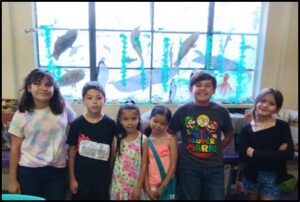 They did do an ocean window after reading about the ocean and its creatures.
We studied about different cultures and traditions. We were able to make tortillas and sopaipillas, (apricot jam) enjoyed by all.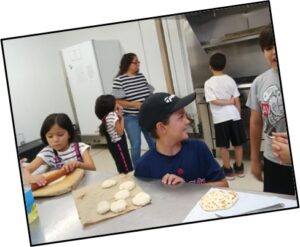 We studied about nutrition and we had a parade during our Farmers' Market here at the Talpa Center. The Reading Program has been fun, both for the students and myself) incorporating cursive writing, art, poetry and science.