Gold Medal Reviewer
As part of our summer reading program we asked our younger readers to submit a review of one of the books they read this summer. We are featuring one young reader's review so that all can be inspired by the young people of our community and their love of reading and learning. It is also a great example for us to follow in exploring new ideas and book genres. Thank you to all our summer reading participants! And now Miss Deedee's review:
Dribbling, Moving, Grooving, Rockin' Summer Reading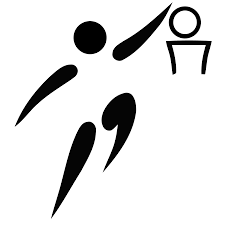 "Dribbling at the top of the key I'm moving and grooving, rocking." The first line of The Crossover [by Kwame Alexander] describes the novel.  This is one rockin' book. I would give it three out of four stars. I had low expectations to start with as I'm not into basketball.  I thought, however, it would be cool to read out of my comfort zone and boy was I right.
This book uses slam poetry to tell a story. It is smooth and despite the storyline being told totally through poetry it is easy to follow.Normally this would make it difficult for me to follow the plot. It shows emotion without making the entire book an emotion.The reason I took one star away was because the collapse of Josh Bell and Jordan Bell's (JB's) father happens too late in the book and he dies too late in the story. I wish the book would have gone into more detail about how they dealt with this death.
But it deserves at least three stars because it was funny and witty and the reader got to know the characters really well. For example, the reader learns that Jordan Bell likes to be called JB because he doesn't want to feel like a copy of Michael Jordan. The reader also learns that Miss Sweet Tea (Jordan's girlfriend) will stand up for her boyfriend even when the argument is with his brother.
As the reader I learned about each character in depth from the most insignificant character to the most major character. Also the slam rap poetry highlighted and brought out each character's essence. I love how it gives you life lessons using rules of basketball. It made it easy to understand both basketball and important life lessons.   It made life and basketball a little bit more clear. That's why it deserves three out of four stars.