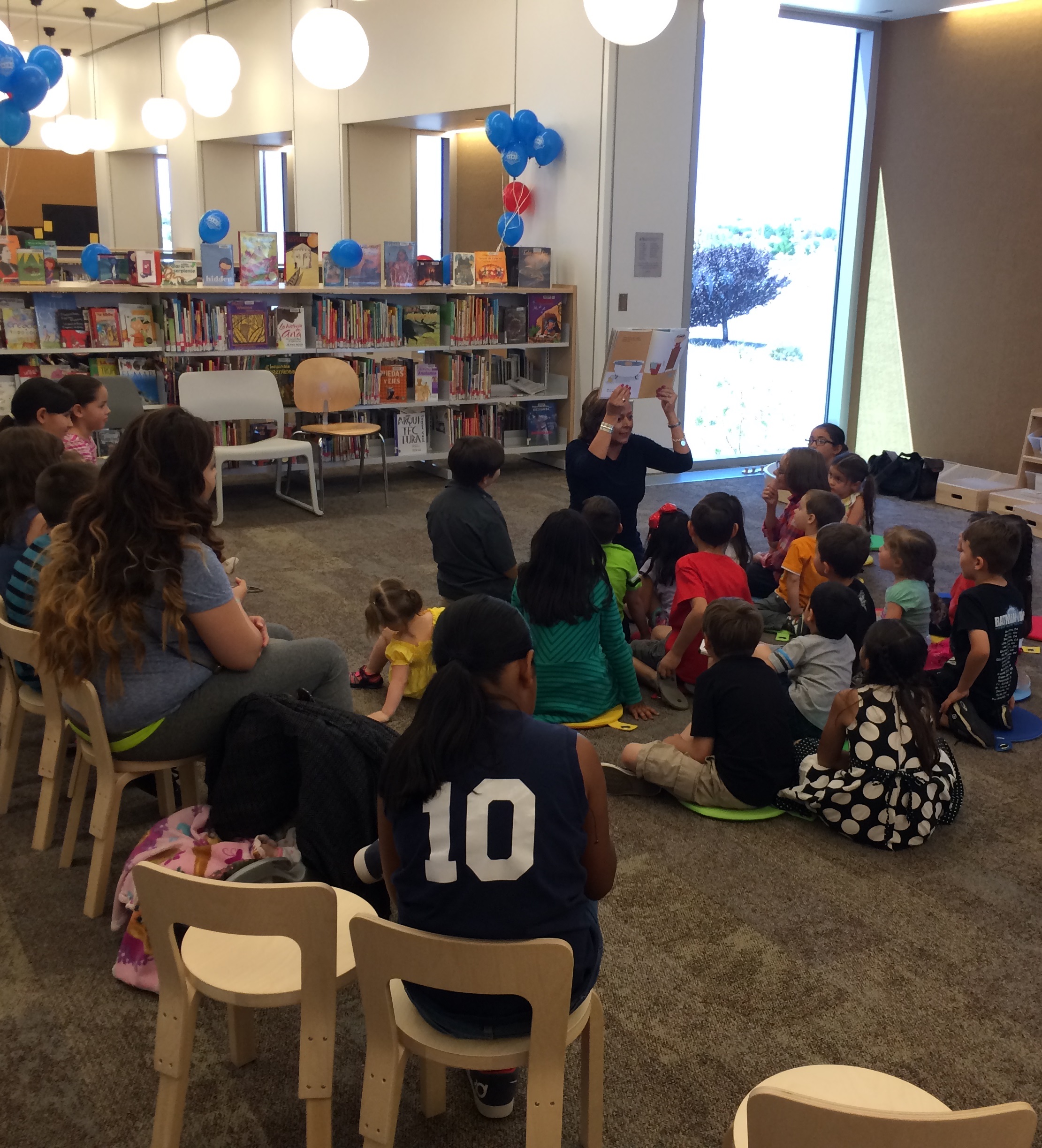 Gov. Martinez Encourages Kids to Explore Public Libraries
Today, the kids at the 11 a.m. story time at the new Central & Unser Branch of the ABC Library System had a surprise guest – a true reading hero!
Governor Martinez, along with Department of Cultural Affairs Secretary Veronica Gonzales and Gilbert Montano, Chief of Staff for Albuquerque Mayor Richard Berry, welcomed the children and their families to the library and expressed the importance of reading – especially during summer vacation.
"When our students read over the summer, they are better prepared for the upcoming school year," Governor Martinez said. "Our students and teachers work so hard during the school year, and programs like this ensure that our kids stay sharp during summer break so they can hit the ground running when class starts again in the fall."
Governor Martinez also encouraged families to participate in the New Mexico True Summer Reading Challenge, which she kicked off recently. For the third straight year, Gov. Martinez's reading challenge allows kids to enter a drawing for fantastic prizes when they read at least 12 books. Reading logs were distributed to public schools and public libraries.
After Gov. Martinez addressed the group, she read a book called "The Day I Lost My Superpowers" to the kids which went with the "Every Hero Has a Story" summer reading theme. Then, Mr. Montano, Sec. Gonzales, and Gov. Martinez distributed free books and goodie bags to the childresn. The event today was a great way to gear up for an exciting summer of reading!