The New Mexico State Library invites you to visit two new themed exhibits at the entrance to the Southwest Collection.
The World War I exhibit commemorates the 100th Anniversary of the start of World War I by featuring books, photos, posters, newspapers and memorabilia from the World War I era.
The idea for the exhibit came from a patron, Southwest Librarian Faith Yoman said. "She was looking at microfilm to research World War I and searching for this particular issue of the Mountainair newspaper, El Independiente," Yoman said.
The front page of the paper, which is the focal point of the exhibit, printed photos of local men serving in the military. The headline, written in Spanish, translates to read, "These men are fighting for you over there." Once they found this newspaper, Yoman said they decided to collect additional memorabilia and historical works relating to the war and the Southwest's involvement.
Posters downloaded from the Library of Congress digital archive and memorabilia (from the private collection of NMSL Government Documents Librarian Bruce Mergele) complement the display's collection of history books about the war including: "Doing My Duty" by Stephen A. Banks; "American Indians in World War I" by Thomas A. Britten; "North American Indians in the Great War," by Susan Applegate Krouse; "The World at War, 1914-1918," by the Harry Ransom Center; and "America's Wars in Film and History: Why We Fought," edited by Peter C. Rollins and John E. O'Connor.
Yoman said while the exhibit probably won't last as long as the Great War did, it will likely be on display for most of the year to commemorate the centennial of the war. The exhibit was curated by Southwest Library Assistant Virginia Lopez with the help of Yoman, Emma Brock and Britney Macias of the Archives & Historical Services Division, and the aforementioned Bruce Mergele.
The Southwestern Poets exhibit, also curated by Lopez, will be on display for a few months. It features collections by poets from the Southwestern United States. Among the titles on display are: "Face" by Sherman Alexie; "A Bigger Boat: The Unlikely Success of the Albuquerque Poetry Slam Scene," edited by Susan McAllister, Don McIver, Mikaela Renz, and Daniel S. Solis; "Adobe Odes" by Pat Mora; and "Between Earth and Sky: Poets of the Cowboy West," edited by Anne Heath Widmark.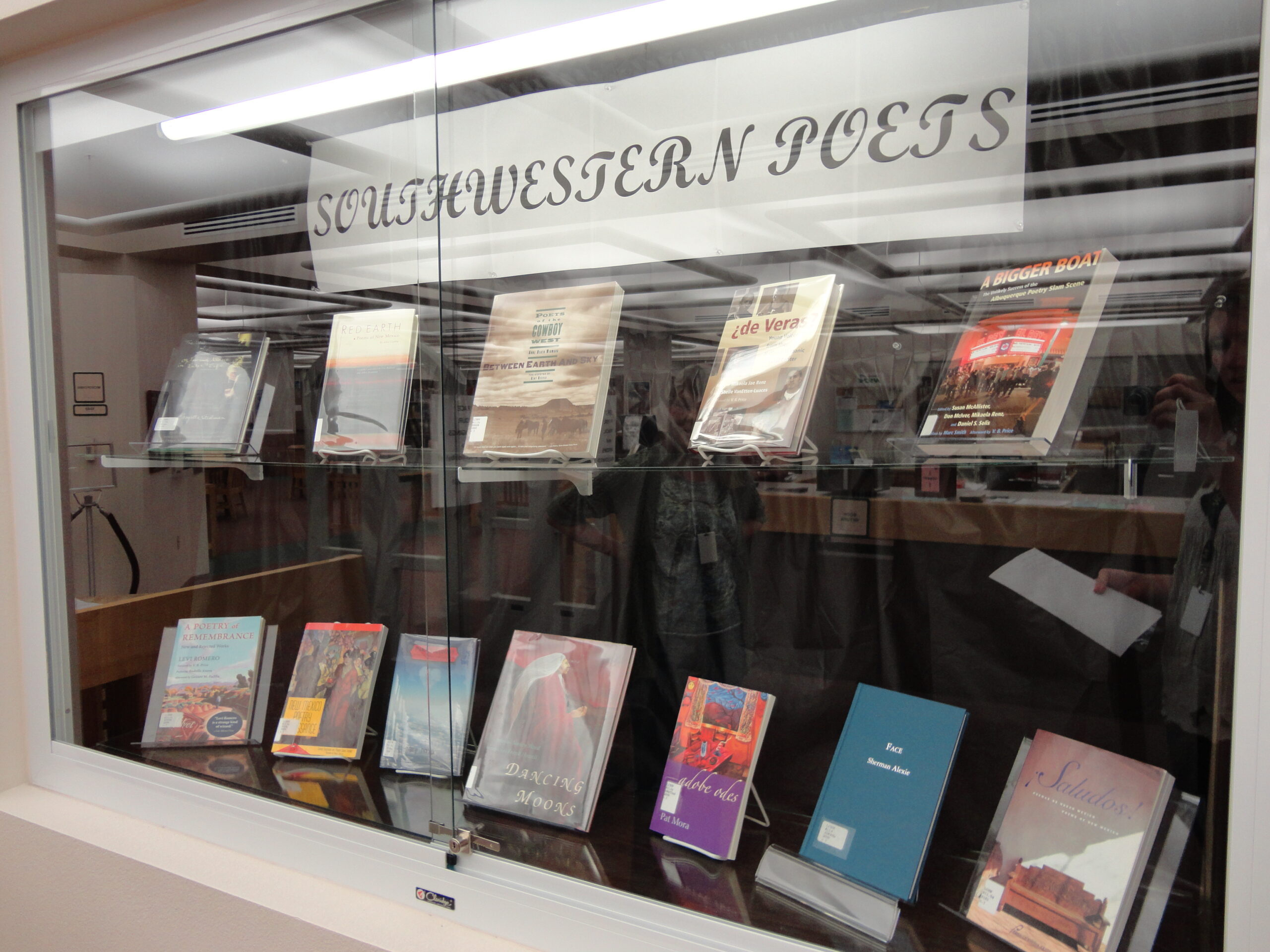 Swing by the NMSL and experience history!