On June 22, 2020, Rio Rancho Public Libraries introduced a book bag concierge service for local youth.  This service has quickly become popular as it fills a specific current need.
Presently, the library's collection is not available for browsing and when it is, access is expected to be metered for a while.  The community's young people are very fond of in-person browsing and checking out books in quantity.  Youth librarians encourage this practice as it means a child or teen is more likely to end up with at least a few titles they will truly enjoy.  The needs of adult active readers is currently met by the library's hold pickup service.  However, youth and their adults are less likely to place holds in the quantities that meet their needs.
How does this work?  A young person and/or their adult fills out an online form specific to their age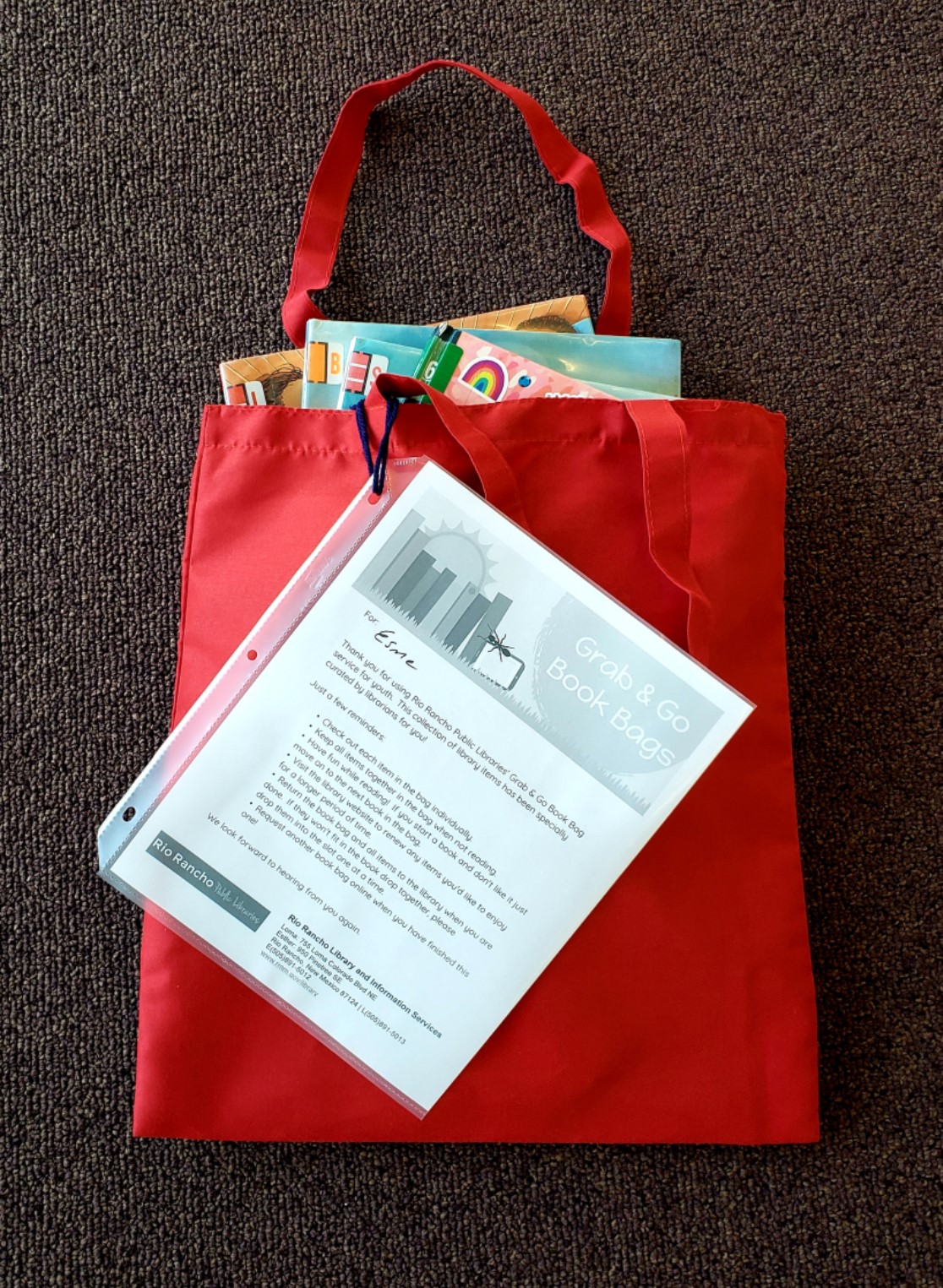 group (0-6, 6-12, or 12-19 years).  If they cannot access the website, they can call the library and staff will fill out the form for them.  In addition to basic questions (name, library card number, age, etc.), they are asked about preferred formats, genres, comfort with school assigned reading, and previously enjoyed titles and series.  A librarian uses this information to create a curated collection of approximately six items that is placed on hold and deposited in a take home tote bag.  Then, the customer is contacted and a pickup time is scheduled.
Grab & Go Book Bags have quickly become an essential Rio Rancho Public Libraries community service.  As of the afternoon of July 10, 2020, just under three weeks since the program's introduction, 178 requests have been filled and 1135 items distributed to Rio Rancho youth via Grab & Go.  Information and online forms can be found at https://rrnm.gov/4536/Grab-Go-Book-Bags.