The State Library is pleased to announce Liana Morales, Bookmobile Manager at West, was recently elected to the Association of Bookmobiles and Outreach (ABOS) as a Board Member at Large.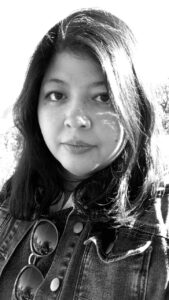 James Gallegos, a coworker from Bookmobile Northeast in Cimarron, spoke with former ABOS executive board members about Liana at the recent ABOS conference in Omaha. When approached by a past president of the organization who encouraged her to run. She agreed and was elected to be a new board member at large, along with two other candidates in December.
In her new role, Liana will focus on Advocacy.  "I hope my participation helps to boost our mission at the New Mexico State Library. I also hope to develop and share ideas on how to increase overall awareness of library outreach and rural services in the organization and beyond."
She is currently the editor of the ABOS newsletter Out & About.