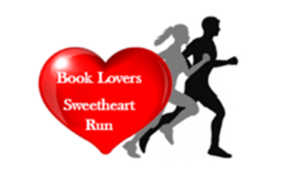 Happy New Year, from the New Mexico Library Foundation!
We want to take a moment to thank you for supporting the NMLF. Your donations and support help us provide grants to New Mexico Libraries. For details on how the grant award recipients used the funding to support their library and patrons they serve, please visit the NMLF website.
The New Mexico Library Foundation will be hosting its first 5K virtual run/walk fundraiser. You may get your steps in at your own pace anytime or anywhere before February 11, 2023. Feel free to snap and share a pic with us of you getting those steps in!
GOOD NEWS! If you prefer to get outside in the fresh air with your fur babies, sweetheart, or other book lovers, the NMLF board will have in person, hosted, locations (tba) around the state. The in-person participation will take place February 11, 2023 at 10:00 am, at the location of your choice. The  full list of locations will be available February 2, 2023.
For more information, or to register, please visit our Facebook page or website.
Ready to register now? Click the link below!
Book Lovers Sweetheart Run Registration
For questions please email us at: board@newmexicolibraryfoundation.org
Direct Event Contact: diversity2323@gmail.com