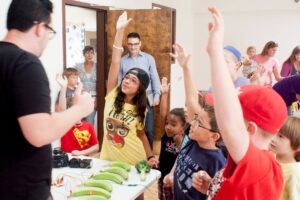 Grant money available to public libraries!
If your library has ever wanted to start a makerspace program but hasn't had the funding, now is the time! The New Mexico State Library is offering a pilot grant program to public libraries to establish, improve, or expand public makerspace programs for children, teens, and adults. (Since this is our first go-round with offering grants, we ask any libraries that apply please bear with us as we get any kinks worked out of the system.)
The deadline to submit is November 30th, so get those applications in as quickly as you can!
All information on the grant and the application can be found here.
If you have any questions please contact Youth Services Consultant, Deanne Dekle, at 505-476-9705.