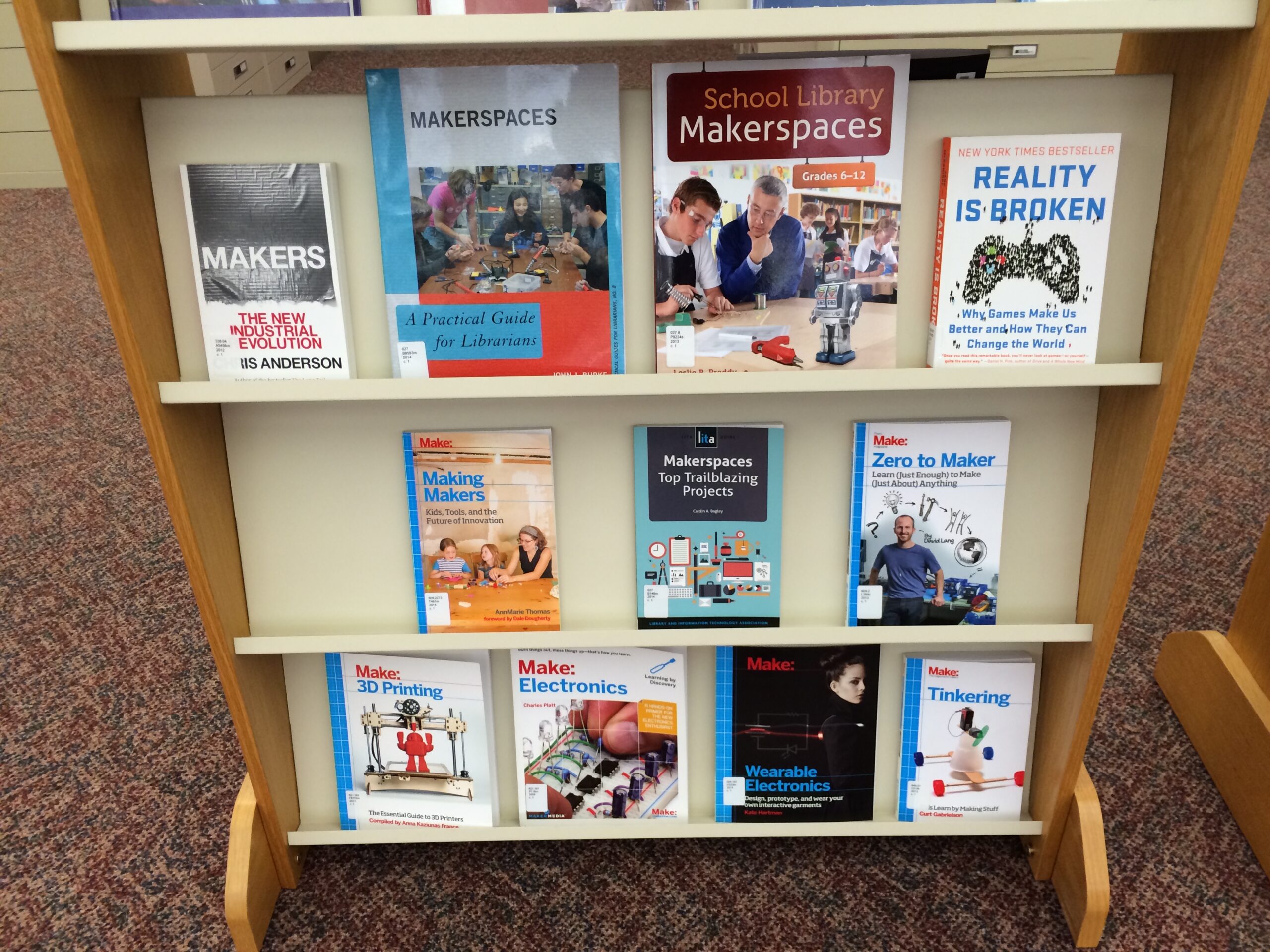 New titles in the library and information science professional collection have hit the stacks at the New Mexico State Library!
We hope you'll browse our selections on STEM in the library – digital technology, makerspaces, social media, and more.
A recent Timeline.com article illustrates the evolution of libraries, noting that 2015 is the rise of the libraries of the future:
The rise of makerspaces – and libraries that lend tools, seeds and appliances – is a promising sign that libraries will continue to fulfill their role as communal spaces for knowledge exchange while keeping up with modern technology.

But how libraries preserve and organize knowledge in the digital age remain pressing questions. Digital libraries are great at gathering massive amounts of information, but haven't formalized standards for preserving it over time.

In our age of information overload, organizing and contextualizing that information, the function of any library, is both more important and difficult than ever.
Prepare to help "make" your library into a library of the future by browsing these exciting titles! Take a look at our entire list of new acquisitions here.
Make: 3D Printing
Make: Electronics
Make: Wearable Electronics: Design, Prtotype and wear your own interactive garments
Makers: The New Industrial Revolution
Makerspace Workbench, The
Makerspaces: A Practical Guide for Librarians ((Practical Guides for Librarians, No. 8)
Makerspaces: Top Trailblazing Projects (LITA Guide)
Making Makers: Kids, Tools and the Future of Innovation
School Library Makerspaces: Grades 6-12
Tinkering: Kids Learn by Making Stuff
Zero to Maker: Learn (Just Enough) to Make (Just About) Anything
See a title you like? Request the book via interlibrary loan by sending an email to Reference Librarian Laura Calderone. Or, visit the State Library in Santa Fe in person!
Learn more about the NMSL Makerstate Initiative.