O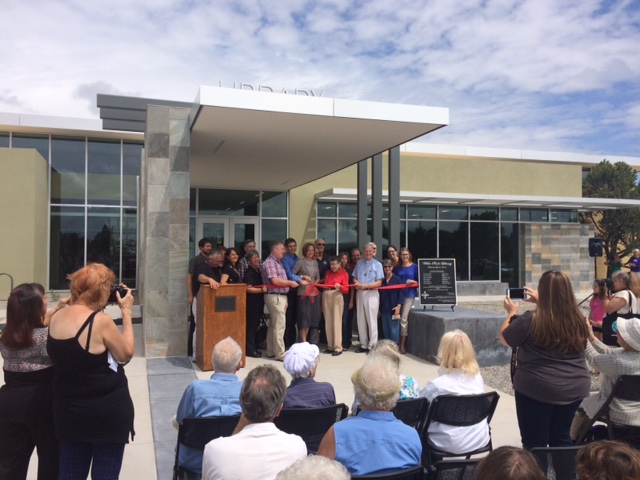 n July 31, the Los Alamos County Library System held a ribbon cutting for the opening of the new facility for the White Rock Branch. The ribbon cutting was attended by lots of community
leaders and of course, Los Alamos Library Director, Steven Thomas. From the State Library, State Librarian Kathleen Moeller-Peiffer as well as yours truly, Ryanne Cooper, Development Bureau Chief. This was an all-day celebration with performers, events, and lots of food. Congratulations to Los Alamos and White Rock for the wonderful addition of the amazing new building!
After the grand opening, the celebratory week continued with a series of special events including the End of Summer Reading Celebration featuring Wise Fool and an Open House featuring a reading by Hampton Sides.
Some interesting features about the building include:
A special area for children and families that includes a circular storytime area.
A fireplace area for adults to curl up and read or browse magazines
Raked seating that connects the library to the youth activity center and can be used for varied programming
Connection to a musical park donated by Leadership Los Alamos
The new building is 10,500 square feet – or nearly three times the size of the old structure.  It also features a meeting room that holds fifty, two study rooms holding 8-10, and room for up to sixteen computers.