The Loma Colorado Library in Rio Rancho kicked off their Summer Reading Program today. Opening remarks were made by Library Director Lynette Schurdevin, the Department of Cultural Affairs Cabinet Secretary Veronica Gonzales, and Rio Rancho Mayor Gregg Hull.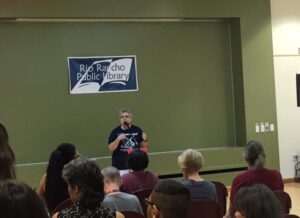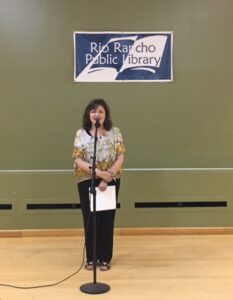 It was exciting to see such a large crowd full of people of all ages.
A display case showed various instruments and musical influences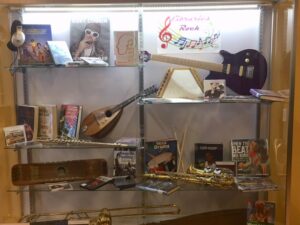 Guests saw fantastic Irish Dancers from Celitc Steps and talented students from the Sandia Youth Home School Choir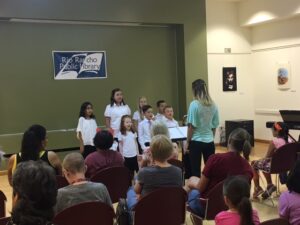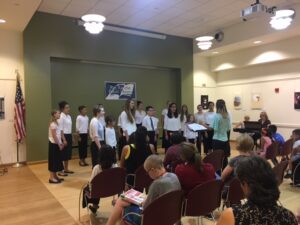 Orbit was even on hand to spread the excitement of Libraries Rock!
Enjoy the summer and be sure to participate in your local library's summer reading program, Libraries Rock!