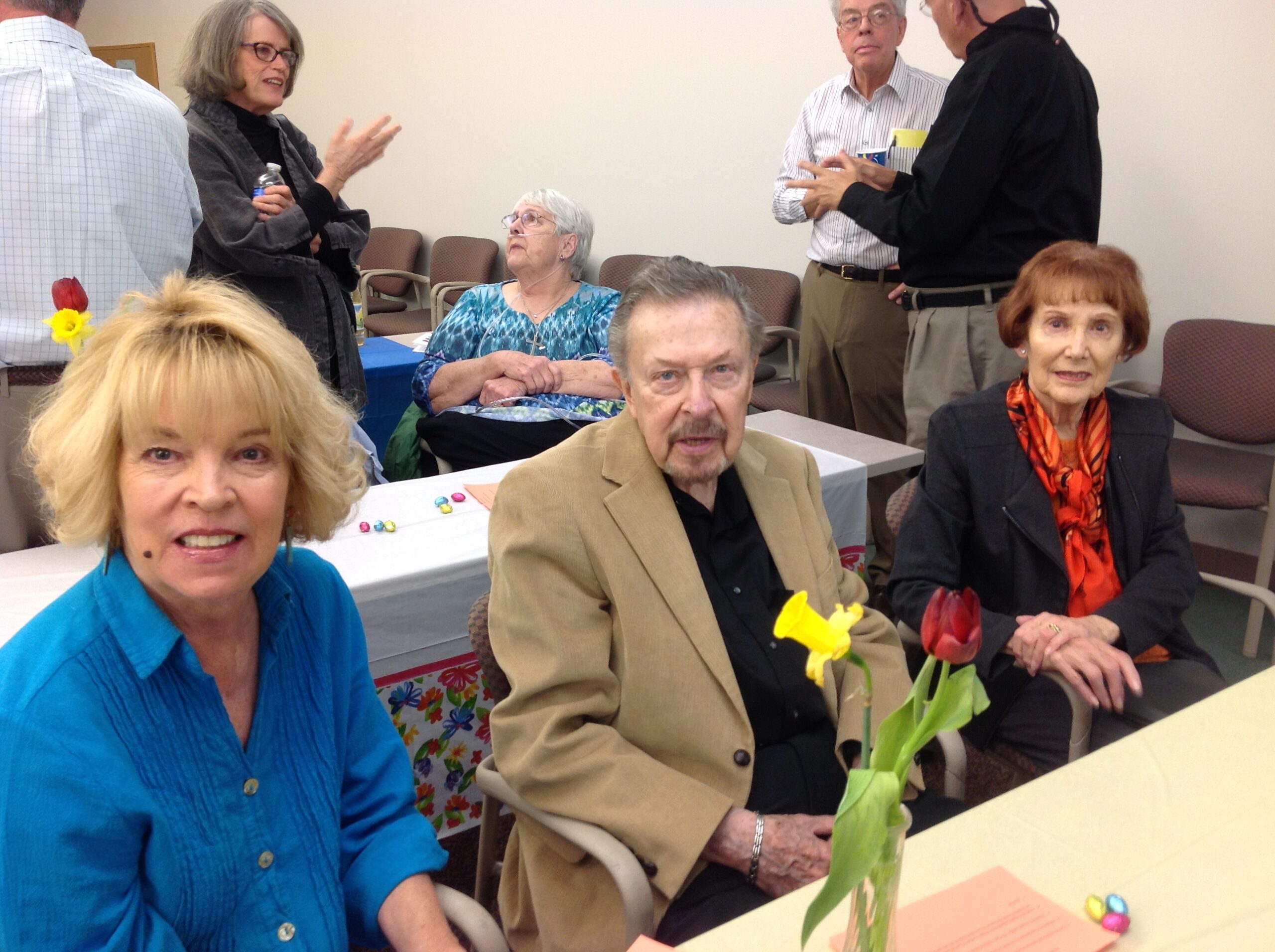 On Wednesday March 25th the New Mexico Library for the Blind & Physically Handicapped held their annual Volunteer Luncheon and Recognition Event to honor and gives thanks to our amazing group of volunteers.  The LBPH relies heavily upon the generous service and hard work of our volunteers.  They repair aging equipment, produce local audio recordings, and support other special projects.  Last year alone, over 500 audiocassette players in need of repair were restored to use through the efforts of our machine repair volunteers.  The audiocassette players have not been manufactured since 2007, but New Mexico still has over two thousand players in use by patrons.  Keeping the players in working order is a vital service that our volunteers provide for the program.
Likewise, our recording program volunteers continue to add titles to the collection at a rate of three to four projects per month, with about a dozen narrators active on a regular basis.  Producing a digital audio book is a time-consuming endeavor.  Our volunteers are recording books that have local interest here in New Mexico, but these titles will eventually be added to the national collection so that anyone can download and enjoy them.
One of our narrators, Jose Sanchez, received recognition at the luncheon as Volunteer of the Year.  A native of Santa Fe, Jose Sanchez is Professor Emeritus of the Department of History of St. Louis University, where he taught for about 40 years after earning his Ph.D. at the University of New Mexico and undergraduate degrees at St. Louis University. After retirement, Jose chose to return home and began volunteering with the library in 2005. He is among a select group of volunteer narrators to have produced 30 or more titles. Appropriately, his narrative interests have tended towards subjects of historical interest and have included readings of titles such as The Witches of Abiquiu and The General and the Jaguar: Pershing's Hunt for Pancho Villa.
The luncheon was attended by about 40 volunteers and their guests.  Phil Carbo, a National Library Service Audiobook Production Specialist, spoke briefly about new developments in the NLS audiobook production program.  Our guest presenter was Mary Woods, a narrator of over 200 audio books for the National Library Service and former recipient of the Alexander Scourby Narrator of the Year Award.  She read selections from a couple of books that she has narrated, and offered some general anecdotes about the art of narration.