Are you a creative entrepenuer, looking to get involved in this project? Please sign up here >>
The New Mexico State Library, Creative Startups, a growing international business accelerator based in Santa Fe, Fab Lab Hub, a technology product prototyping provider, and the newly-formed New Mexico State Library Foundation have joined together in an innovative partnership to utilize public libraries as economic development centers for entrepreneurial and business training. Libraries as Launchpads will fast track potential entrepreneurs from idea and concept to action and business formation. The program kicks-off on February 15 at five pilot libraries: Zuni, South Albuquerque, Santa Fe's Southside branch, Raton and Las Cruces.
Focused on underserved and rural populations throughout New Mexico, Libraries as Launchpads represents a natural progression from the State Library's nationally-acclaimed NM MakerState Initiative, which brought makerspace technologies to local libraries for STEM learning. Department of Cultural Affairs Deputy Cabinet Secretary, Michael Delello said, "It is now time to utilize libraries as economic development centers, and we are thrilled to partner with Creative Startups and Fab Lab Santa Fe in this effort." 
Consisting of a four-week intensive LABS pre-accelerator program designed by Creative Startups for entrepreneurs just getting off the ground, Libraries as Launchpads will help budding entrepreneurs go from idea to action with their businesses. Creative Startups CEO Alice Loy, said, "Working with public libraries throughout the state is ideal because we can reach creative entrepreneurs in communities from Raton to Las Cruces; and all New Mexico communities have creative entrepreneurs who need access to highly effective entrepreneurship training workshops and resources."
The third partner in this venture is Fab Lab Hub Santa Fe, which offers five leading-edge technologies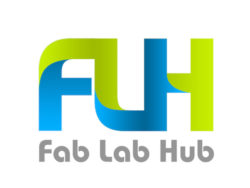 that help entrepreneurs design and test their product concepts. "Creating functional prototypes is an important part of Fab Lab Hub's work," says Fab Lab Hub founder Sarah Boisvert. "We're thrilled to bring concepts to life for the creative participants in the Libraries as Launchpads entrepreneurship program. After all, the magic starts when you can hold an idea in your hands." 
Libraries as Launchpads also represents the inauguration of the newly-formed New Mexico State Library Foundation (NMSLF), which is funding the project along with UNM EPSCoR, New Mexico Gas, NMSU Arrowhead Center, and private donors. Elizabeth Martinez, Foundation President said, "Modeled on the New Mexico Museum Foundation, the establishment of NMSLF makes funding and facilitating innovative NMSL projects much easier and as we look to the future of this pilot program, we welcome private support." Donations can be made on the Foundation's website:  http://www.statelibrarynmfoundation.org/
Creative entrepreneurs interested in participating in LABS can fill out an interest for online or contact the pilot libraries to learn more and to complete an application. Libraries are:
Going forward, the partnership plans to offer Libraries as Launchpads at 20 libraries in 2019 and is laying the groundwork for the expansion with this pilot. The team is working with libraries to identify regional entrepreneurship educators, community partners, and maker spaces that can support the project.
Ryanne Cooper, Assistant State Librarian of Library Development Services, explains, "Creating sustainable expertise and collections resources in libraries statewide to assist entrepreneurs will have direct positive economic results across New Mexico."
For more information, please contact Ryanne Cooper at  ryanne.cooper@state.nm.us or Ginny Sterpka, Director of Outreach, at ginny@creativestartups.org.