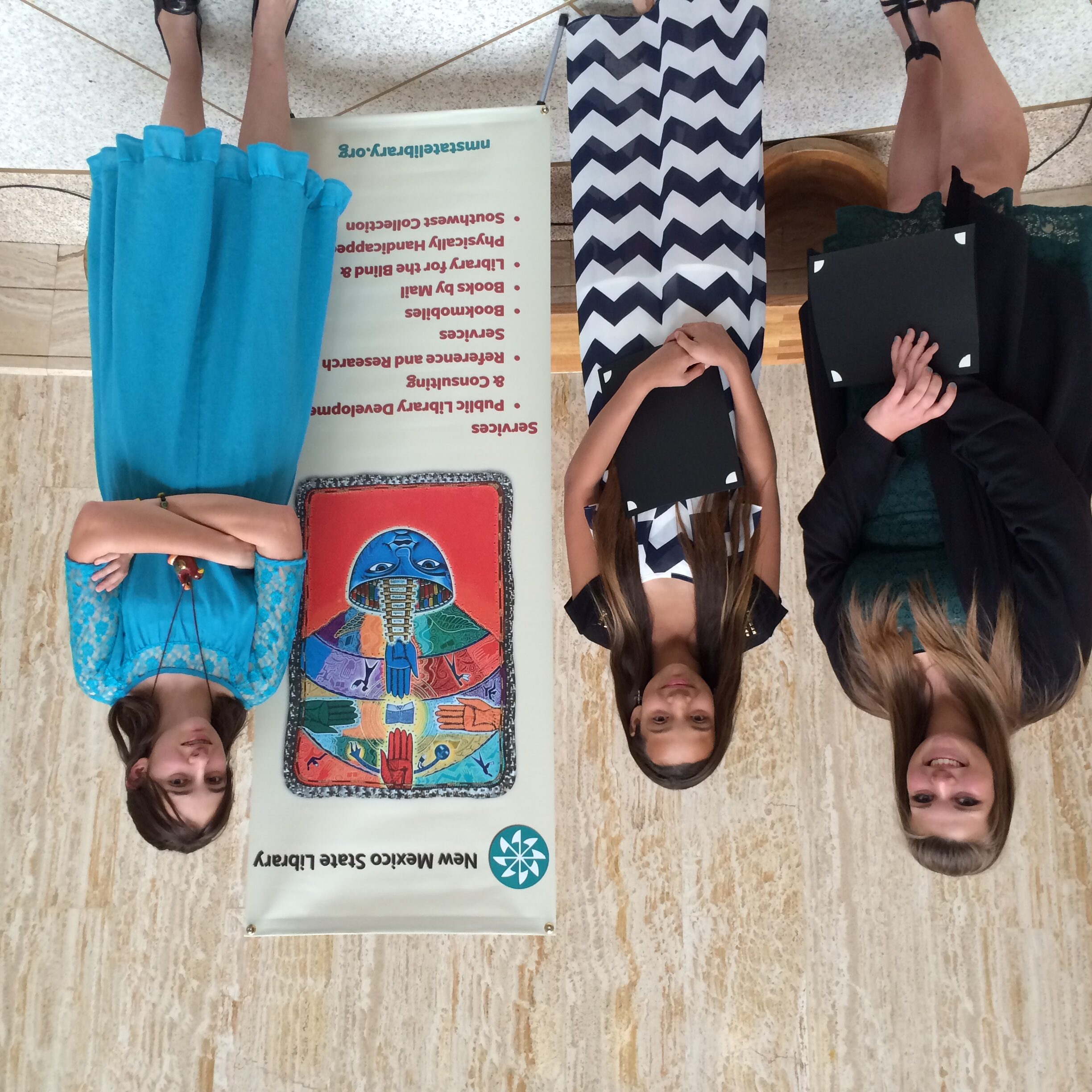 On Friday, May 8, New Mexico winners of the Library of Congress Letters about Literature competition were honored at the State Capitol in downtown Santa Fe. Students  along with their families and teachers gathered in the Rotunda for a short program recognizing these accomplished writers.
The Letters about Literature programs asks students to read a book, poem, or speech and write to that author about how the literature changed their view of the world. The State Library manages the state level program and submits a champion to the national competition for each of the three levels.
Department of Cultural Affairs Secretary Veronica Gonzales delivered the welcome, addressing how she identifies with literature and what she might say in a letter to an author.
Public Services Bureau Chief and coordinator of New Mexico's Letters about Literature competition Lori Thornton then recognized Honorable Mention winners and the top three in each level. Champions Kayla Ayala, Arielle Foxx Moosman, and Michaela Bluedorn read their letters aloud. The three New Mexico champions' letters have been sent to the Library of Congress for national judging.
Following the program, attendees enjoyed refreshments and a tour of the Roundhouse.
Congratulations to all participants of the 2015 Letters about Literature competition!