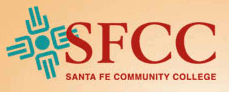 Santa Fe Community College is looking to fill the position of Collections and Instruction Librarian.
Job Summary: Performs professional librarian duties related to the operations of the Santa Fe Community College Library. Must be committed to serving a diverse college community. Actively participates in and contributes to continuous quality improvement. Performs the duties of a Collections & Instruction Librarian as assigned including managing all reserve materials and functions, keeping reserves current and accurate; managing, overseeing, and planning all stacks maintenance; managing and maintaining the College Archives; participating in collection development, including selecting, deselecting and monitoring inventories of all collections, physical and virtual; managing all library statistics and generating reports based on data; teaching literacy informaiton sessions, as assigned, on a regular and continuing basis; developing and maintaining, in consultation with other librarians, instruction tutorials and guides; assisting in the assessment, maintenance, and update of the Library's web pates; assisting in outreach and marketing efforts. Staffs service desks; assists users (faculty, staff and students of the college as well as community members) in locating and utilizing needed materials and information; provides reference services to library patrons, both in person and virtually; contributes to collection development; develops and conducts or assists with information literacy sessions for staff, faculty, and students; creates and maintains libguide pages; evaluates electronic resources and makes recommendations for continuation, discontinuation and additions; participates in the development of short and long-range plans and goals for the library; works as a contributing team member in developing and implementing all library policies and procedures; furnishes information on library and college activities, facilities, rules and services; participates in social media and library outreach; assists the Library Director in realizing all of the goals and objectives of the library. Work Hours: Tuesday – Saturday 11:00 a.m. to 8:00 p.m.  
Click here to view the posting.