Story submitted by Ivy Stover, Library Director at the Magdalena Public Library
As part of their Summer Reading Program, the Magdalena Public Library had the New Mexico Museum of Natural History out on June 24, 2021.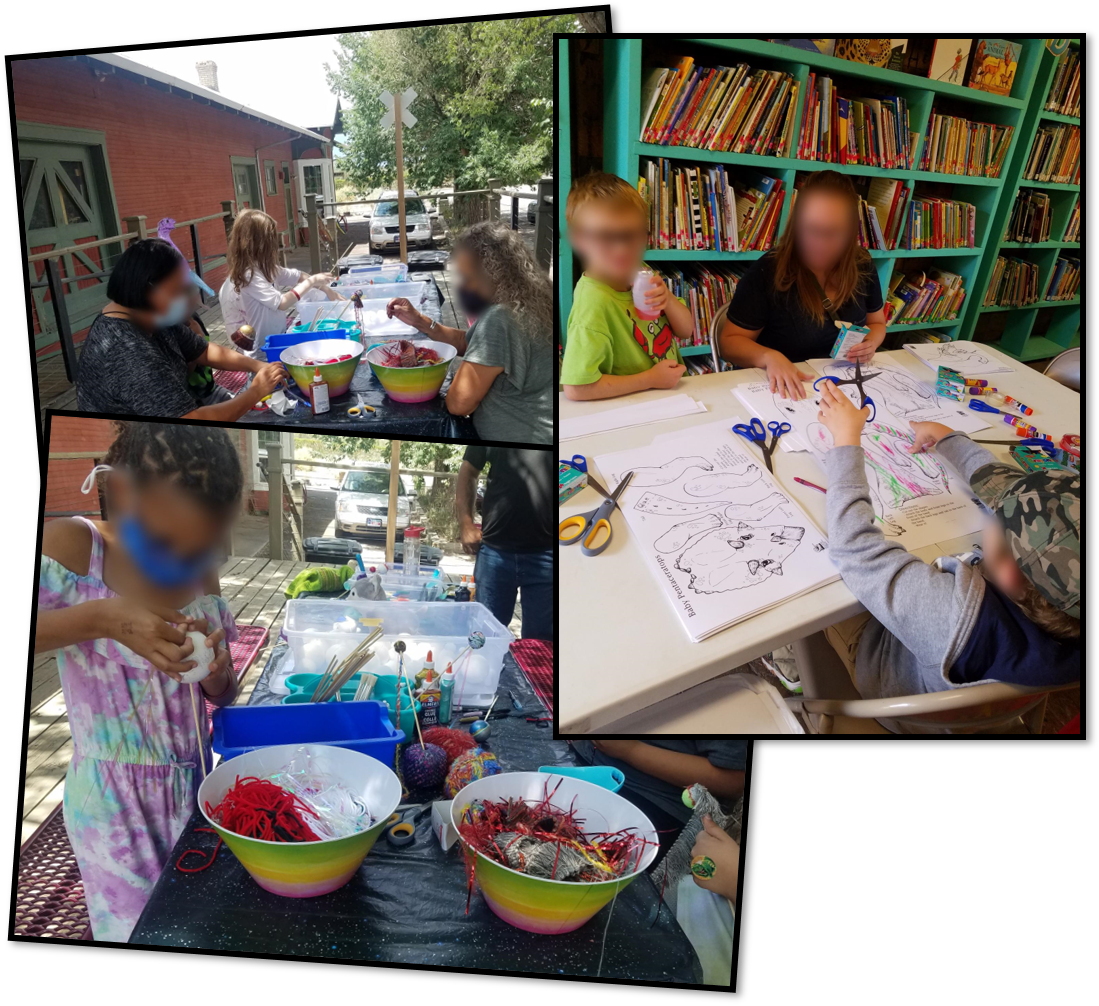 We had 4 stations: making comets (which have tails!), learning about dinosaurs, animal toys sandbox, and dinosaur headbands. I also gave out Magdalena Public Library bracelets and dinosaur stickers.
All together we had about 30 people come by, which is a great turn out for our little library! The kids loved it! The comet table was the big hit. One girl made at least 4 comets! Most of the kids made 2. The headbands were also super cute, and the Museum was nice enough to leave me with a couple extras.
Major thank you to NM Museum of Natural History, I'm so glad they could come. The kids really had fun and learned a lot about comets and dinosaurs! Also thank you to Socorro Public Library for arranging this and our Magdalena Friends of the Library for providing the snacks.