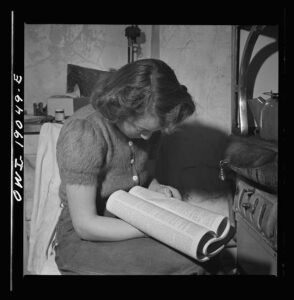 This summer the New Mexico State Library proudly joined the National Archives' History Hub project as an institutional partner.
History Hub is a crowdsourcing platform sponsored by the National Archives. It is a place to ask questions and share information. Experts from the National Archives as well as other experts, (including the New Mexico State Library), history enthusiasts, and citizen archivists are available to help with your research.
History Hub offers tools like discussion boards, blogs, and community pages to bring together experts and researchers interested in American history. Think of it as a one-stop shop for crowdsourcing information related to your research subject.
Anyone can create an account and start asking questions or participating in helping other researchers find what they are looking for.