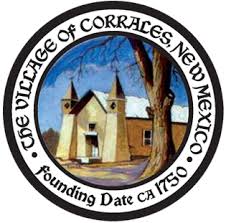 The Corrales Community Library is hiring a Youth Librarian.  This is a full-time position with benefits, including health insurance, dental and vision insurance, life insurance, and PERA retirement.
Position Open Until Filled.
General Purpose: This position is responsible for the coordination, development, and delivery of a highly responsive program to meet the needs of our community's youth.  The position will require skills in extensive relationship building with local schools, youth advocates, community organizations, families, local officials and media.  The Youth Services Librarian will lead important initiatives involving early learning, promotion of reading, out-of-school-time program implementation, and will create opportunities for teens to be career, college and community ready.
For full details and to apply:  https://www.corrales-nm.org/community/page/youth-librarian
DESIRED MINIMUM QUALIFICATIONS
Education & Experience:
Graduation from high school or GED, supplemented by bachelor's degree in library science, liberal arts, education or related field or
Any equivalent combination of education and experience.
Necessary knowledge, Skills & Abilities:
Some knowledge of principles and practices of modern library systems and programs; some knowledge of library circulation or processing techniques: working knowledge of library classification systems; working knowledge of basic office procedures;
Skill in operation of listed tools and equipment.
Ability to accurately maintain library filing systems, ability to orally communicate effectively; ability to establish and maintain effective working relationships with patrons, volunteers, supervisors and the general public.
Working knowledge of the children's collection, programs and services for libraries.
Experience working with children in an educational setting.
Knowledge of standard office software.