Position Information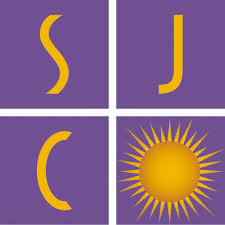 | | |
| --- | --- |
| Requisition Number | 551 |
| Classification Title | Professional |
| Job Title | Reference Librarian |
| Regular/Temporary | Regular |
| Full or Part Time | Full Time |
| Hours Per Week | 40 |
| Position Type | Professional |
| Starting Salary | $44,296 |
| Funding Type | Institutionally Funded |
Position Summary Information
Job Description Summary
Summary:
This position is a member of the SJC Library reference team and responsible for providing reference, instruction, cataloging and other services to students, faculty and staff.
Duties & Responsibilities
MAJOR DUTIES:

• Provides library reference service and assistance for faculty, staff, students and the general public.

• Provides research and information literacy instruction for all college disciplines; prepares and delivers presentations in classroom settings; demonstrates the use of library sources and research techniques.

• Performs original descriptive cataloging and assists with the processing of library materials.

• Assists with collection management and development.

• Develops and maintains library support services and resources for online classes.

• Performs circulation desk duties; checks materials in and out; collects library fines and other fees; adds and edits student, faculty, staff and public user information to library records.

• Assists in the maintenance of the library website and the library's social media presence.

• Prepares and maintains library usage statistical data and reports.

• Performs related duties as assigned.

REQUIRED KNOWLEDGE:

• Knowledge of professional library practices and standards.

• Knowledge of college policies and procedures.

• Knowledge of higher education practices and standards in a community college.

• Knowledge of professional trends in library technology, research, and information literacy.

• Knowledge of library collection development principles.

• Knowledge of Library of Congress cataloging procedures.

• Knowledge and familiarity with OCLC's ILS: WorldShare Management Services, or other common ILS.

• Knowledge of effective pedagogy and current teaching practices.

• Skill in decision making and problem solving.

• Skill in interpersonal relations and in dealing with the public.

• Skill in oral and written communication.

• Skill in working effectively with a wide range of constituencies in a diverse community.

SUPERVISORY CONTROLS:
The Director of Library Services assigns work in terms of very general instructions. The supervisor spot-checks completed work for compliance with procedures and the nature and propriety of the final results.

GUIDELINES:

Guidelines include US copyright law, privacy law, OCLC cataloging standards, and American Library Association and Association of College and Research Libraries standards. These guidelines require judgment, selection and interpretation in application.

CONTACTS:

• Contacts are typically with co-workers, faculty, staff, students, community patrons, vendors, representatives of other libraries, and members of the general public.

• Contacts are typically to give or exchange information, to resolve problems, or to provide services.

PHYSICAL DEMANDS/WORK ENVIRONMENT

• The work is typically performed while sitting at a desk or table or while intermittently sitting, standing, walking, bending, crouching or stooping. The employee occasionally lifts light objects.

• The work is typically performed in the library, a classroom, or computer lab.

SUPERVISORY AND MANAGEMENT RESPONSIBILITY

This position supervises assigned student workers.

Qualifications
A Master's Degree in Library Science from an ALA accredited institution and one to three years of experience or related service.
Special Instructions to Applicants
Posting Detail Information
| | |
| --- | --- |
| Open Date | 05/19/2016 |
| Close Date | 06/15/2016 |
| Open Until Filled | No |
| Starting Date | |
Posting Specific Questions
Required fields are indicated with an asterisk (*).
How did you hear about this position?

Job Service Center
Job Fair
Friend/Family referral
Albuquerque Journal-Online
Durango Herald-Newspaper
Durango Herald-Online
Farmington Daily-Times-Newspaper
Farmington Daily-Times-Online
Chronical of Higher Ed-Online
Employment Network Magazine
Higher Ed Jobs-Online
Inside Higher Ed Jobs-Online
Facebook
Twitter
Radio
Scholarly Hires-Online
Other Newspaper
Other Online
San Juan College Website
National Minority Update

* Have you completed your MLIS?
(Open Ended Question)
* What teaching experience do you have?
(Open Ended Question)
What is the most number of employees you have been responsible for supervising?
* Do you have experience in working with Native American populations?
Do you have experience working with diverse cultures?
Applicant Documents
Required Documents
Resume
Cover Letter
Transcripts
Letter of Recommendation 1
Letter of Recommendation 2
Letter of Recommendation 3
Optional Documents
Letter of Recommendation 4
Additional Documents 1
Motor Vehicle Record
Interested applicants can apply here: https://sanjuancollege.peopleadmin.com/postings/2046/pre_apply