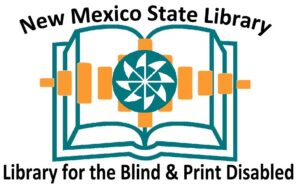 The New Mexico State Library is hiring for two open positions for Reader Advisor, Library for the Blind and Print Disabled.
The Reader Advisor (RA) processes new applications and maintains currency of applications; handles ingoing and outgoing patron transfer; responds to library user requests and questions via phone; e-mail, fax and in person; troubleshoots technical issues such as those related to book player use and the downloading of books; assists with the selection of new titles and developing of patron preferences; coordinates book delivery; and performs other related, needed tasks in coordination with fellow staff  in the fulfillment of overall quality services.
$16.48 – $25.54 Hourly
$34,275 – $53,126 Annually
This position is a Pay Band 50
Posting Deadline: April 5, 2023
Ideal Candidate
Ideal candidate will have one (1) or more years of customer service experience working via phone, email, fax and directly with individuals. An interest in or working knowledge of book and magazine literature would be suitable along with some college experience. Candidate should have working knowledge of computer use, including Office 365 applications and computer databases. Knowledge and use of smart and other specialized devices related to audio book and braille download.
Minimum Qualification
High School Diploma or Equivalent and one and one half (1.5) years of relevant experience. Substitutions Apply.
For full details and to apply visit – State Personnel Office