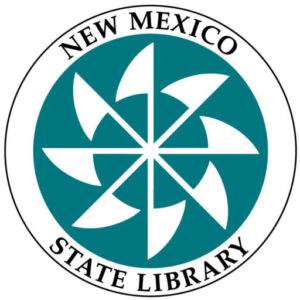 The New Mexico State Library is hiring an Outreach Librarian for the Library for the Blind and Print Disabled.
Salary:
$25.56 – $40.90 Hourly
$53,165 – $85,064 Annually
This position is a Pay Band 70
Interviews are anticipated to be conducted within two weeks of closing date. Posting closes November 6, 2023.
For full details and to apply: Visit NM State Personnel Office
Why does this job exist?
Please visit nmstatelibrary.org
Created in 1978 by the New Mexico Legislature, the Department of Cultural Affairs represents New Mexico's dedication to preserving and celebrating the cultural integrity and diversity of our state. The Department oversees a broad range of New Mexico's arts and cultural heritage agencies. These include 15 divisions representing a variety of programs and services. This role entails providing essential support to the New Mexico Library for the Blind and Print Disabled (LBPD), while also overseeing general outreach and marketing initiatives for the New Mexico State Library. Additionally, it involves offering program and outreach support to the Poet Laureate Program and Center for the Book.
How does it get done?
Promote Program Services for New Mexico Library for the Blind and Print Disabled (LBPD)
–Maintain and develop outreach tools such as newsletters, social media, and the LBPD website.
–Determine via statistical analysis, survey, and discussion probable areas of program growth (e.g. senior centers, retirement communities, and service programs for the disabled).Provide support for LBPD Program Services
–Work interactively with reader advisors and manager to sustain and further effective use of Duplication on Demand audio book distribution for the benefit of all LBPD patrons.
–Serve as backup for responding to library patron book orders primarily by phone, fax, and email.
Provides General Outreach and Marketing for the New Mexico State Library
–Create strategic outreach campaigns to promote library services, programs, and resources to the community, including digital and traditional marketing channels.
–Foster relationships with community organizations, schools, and local partners to collaborate on events, workshops, and initiatives that raise awareness about the library's offerings.
Support and Guide Poet Laureate Program and Center for the Book
–Provide outreach and logistical support on behalf of the Poet Laureate Program and Center for the Book.
–Serve as liaison with New Mexico Arts to coordinate Poet Laureate program activities.
–Plan, implement, and evaluate Poet Laureate programming, deployed through libraries statewide along with personnel from other state agencies, members of the public, and other library personnel.
Who are the customers?
The job is done for the patrons of LPBD and New Mexicans who would benefit from greater awareness of State Library services. This position also supports colleagues in the State Library with their outreach and marketing efforts.
Ideal Candidate
The ideal candidate will have a strong background in marketing and outreach, a demonstrated proficiency in Microsoft Office, and experience with library catalogs and cataloging. Additionally, experience in delivering engaging presentations to diverse audiences is highly valued. The ideal candidate should also possess a keen desire and flexibility for statewide travel.
Minimum Qualification
Master's degree from a program accredited by the American Library Association (or recognized by the appropriate body of another country) with two (2) years of experience in performing and providing advanced library technical operations, effective library and information services, plus cataloging experience and managerial experience. Substitutions Apply.