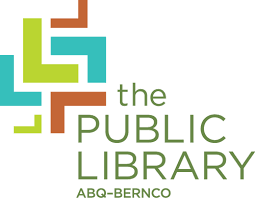 The Albuquerque/Bernalillo County Library is hiring a Library Manager.
REQUISITION #:2301742
SALARY: $29.36 – $30.85 Hourly
$2,348.80 – $2,468.00 Biweekly
$5,089.07 – $5,347.33 Monthly
$61,068.80 – $64,168.00 Annually
OPENING DATE:04/07/23
CLOSING DATE:04/21/23 11:59 PM
TO APPLY: https://www.governmentjobs.com/careers/cabq/jobs/3993632/library-manager
POSITION SUMMARY:
Direct, manage, supervise and coordinate assigned operations and/or public services of one or more library facilities, programs or units; coordinate assigned activities with other divisions and outside agencies and provide highly responsible and complex administrative support to the Assistant Director, Library.
Job descriptions are intended to present a general list of tasks/duties performed by employees within this job classification. Job Descriptions are not intended to reflect all duties performed within the job.
MINIMUM EDUCATION, EXPERIENCE AND ADDITIONAL REQUIREMENTS:
Master's degree in library or information science from an American Library Association (ALA) certified institution; and
Four (4) years of managerial experience in an academic, public, bookstore or special library; and
To include three (3) years of supervisory experience.
ADDITIONAL REQUIREMENTS:
Possession of a valid New Mexico Driver's License, or the ability to obtain by date of hire. Possession of a City Operator's Permit (COP) within 6 months from date of hire.
PREFERRED KNOWLEDGE:
Principles and practices of library management, program development and administration Operational characteristics, services and activities of a cataloging program
Principles and practices of effective and efficient patron services
Principles and practices of materials collection, replacement and de-selection Local, regional and national information resources and retrieval systems
Principles and practices of library circulation, reference, adult services and children's programs
Principles and practices of supervision, training, performance evaluation and selection of staff
Principles and practices of municipal budget preparation and administration Principles of business letter writing and report preparation
Principles and practices of modern computer operations Pertinent Federal, State and local laws, codes and regulations
PREFERRED SKILLS & ABILITIES:
Oversee and participate in the management of the operations, services and activities of a library or a library program
Plan, direct, evaluate and coordinate the work of lower level staff Select, supervise, train and evaluate staff
Oversee the implementation of support services at the library
Participate in the development and administration of goals, objectives and procedures Interpret, explain and enforce City policies pertaining to library operation and function Operate a variety of library and office equipment in a safe and effective manner
Perform analysis of patron service operations and recommend modifications, analyze problems and identify alternative solutions
Plan and prepare future library services
Prepare and administer a large and complex budget
Prepare clear and concise administrative and financial reports Respond to requests and inquiries from department personnel
Understand and follow oral and written instructions
Work independently in the absence of supervision Maintain the confidentiality of the information received Communicate clearly and concisely
Perform the essential functions of the job with or without reasonable accommodation Establish and maintain effective working relationships with those contacted in the course of work