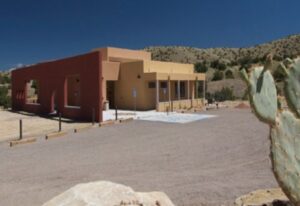 The Placitas Community Library (PCL), a 501(c)3 organization, is seeking candidates for the position of Library Director.
Placitas is a dynamic community located approximately 25 minutes from Albuquerque and approximately 40 minutes from Santa Fe. PCL is one of the community hubs, providing traditional library services and hosting regular community and social activities. The Library's activities are sustained by over 100 volunteers and a part time (20 hour per week) Administrator.
The Library Director serves as the administrative head of PCL and reports directly to the Board of Directors. The Director proposes and ensures implementation of library projects and policies. The Director leads the staff and volunteers in delivery of programs, services and library operations. The Director provides leadership for the continuous improvement of PCL services and outreach to the community.
Required Education
Master's Degree in Library and Information Sciences from an American Library Association accredited school
Required Experience
At least one year experience working in a public library in a managerial position
Demonstrated supervisory experience
Experience coordinating and managing volunteers
Experience developing and implementing budgets
Experience working in a collaborative environment
Fundraising experience
General Qualifications
Ability to work with a diverse population
Demonstrated leadership, management and problem-solving skills
Demonstrated written and verbal communication skills
Demonstrated use of Microsoft Office Suite and web-based platforms
Work Schedule
Part-time, 20 hours per week, exempt position
Work schedule varies depending on the library's activities, projects or programs
Salary
Minimum annual salary will be calculated at 20 hours per week for a salary of $31,300.
Benefits
15 days of paid leave annually
Submissions
Position will be open until filled. Email cover letters and detailed resumes to pclboardchair@placitaslibrary.com
Applicant interviews begin on March 27, 2023.
Interviews
Initial interviews for this position will be conducted via Zoom.