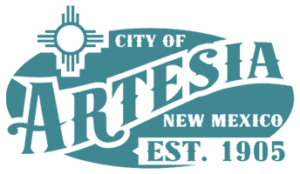 Artesia Public Library is hiring to fill two Library Clerk positions.
Pay Rate: $15/hour
Schedule: Monday – Saturday (rotating) 9:00am-6:00pm
For full details and to apply – City of Artesia Employment
Definition:  Under the general supervision of the Library Director, provide customer service to library patrons at the circulation desks and perform library tasks to prepare and process library materials.
Essential Functions:  (Essential functions, as defined under the Americans with Disabilities Act, may vary among positions, but may include the following tasks, knowledge, abilities, skills, and other characteristics.  This list is ILLUSTRATIVE ONLY and not intended to be a comprehensive listing of tasks performed by all positions in the classification.)
Tasks:
Assist patrons with library cards, computers, printers, and finding library materials in both physical and digital formats.
Answer phone calls, emails, and other electronic messages.
Recommend materials to patrons.
Check out/check in library materials.
Shelve books and library materials.
Perform shelf-reading to maintain neat and orderly shelves.
Process interlibrary loan (ILL) materials.
Process overdue notices.
Process cash and credit card transactions for library services and fees.
Maintain accurate records at the circulation desk for cash, credit, reference, ILL, computer use, meeting room use, etc.
Compile circulation reports for the Library Director and Library Board.
Mend library materials.
Process new materials including printing call number labels, attaching spine labels, and covering books.
Cross-train with other library assistants to ensure consistent coverage during leave time.
Assist with library programs and events to include preparing materials, setting up, assisting with the event, and cleaning up.
Perform other duties necessary for the efficient operation of the library under the direction of the Library Director or the Assistant Library Director.
Knowledge, Abilities, Skills and Other Characteristics:
Knowledge of library operations.
Ability to prioritize work and follow through with projects.
Ability to receive feedback and make changes accordingly.
Ability to work effectively with others and interact pleasantly with public including children and the elderly.
Ability to abide by records management/destruction policies.
Ability to explain and enforce library policy.
Perform fiscal responsibility in the use of materials.
Take pride in the quality of the work environment and the delivery of materials, programs, and services.
Commitment to the overall organization and upkeep of the library.
Excellent technology skills with ability to assist others.
Excellent organizational and problem-solving skills.
Qualifications:
Bachelor's degree in a related field preferred; high school diploma required.
Strong commitment to librarianship and public service.
Willingness to participate in ongoing professional development.
Proficiency with Microsoft Office, content creation, and social media platforms.