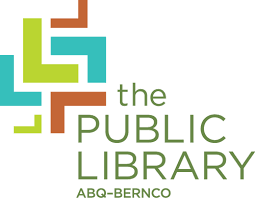 The CITY OF ALBUQUERQUE invites applications for the position of: Assistant Director – Library
BARGAINING UNIT: No Union
REQUISITION #: 2301856
SALARY: $36.56 – $38.40 Hourly
$2,924.80 – $3,072.00 Biweekly
$6,337.07 – $6,656.00 Monthly
$76,044.80 – $79,872.00 Annually
OPENING DATE: 04/24/23
CLOSING DATE: 05/08/23 11:59 PM
TO APPLY: https://www.governmentjobs.com/careers/cabq/jobs/4013833/assistant-director-library
POSITION SUMMARY:
Assist in the management of various activities and operations within the Library Division which may include, library system management, library branch management, library program coordination, support services, circulation management, fiscal services, technical services, digital services, and the Integrated Library System; coordinate assigned activities with other divisions and outside agencies and provide highly responsible and complex administrative support to the Associate Director, Library.
Job descriptions are intended to present a general list of tasks/duties performed by employees within this job classification. Job Descriptions are not intended to reflect all duties performed within the job.
MINIMUM EDUCATION, EXPERIENCE AND ADDITIONAL REQUIREMENTS:
Master's degree in library or information science from an American Library Association (ALA) certified institution; and Five (5) years of library management experience; and To include four (4) years supervisory experience.
ADDITIONAL REQUIREMENTS: Possession of a valid New Mexico Driver's License, or the ability to obtain by date of hire. Possession of a valid City Operator's Permit (COP) within six (6) months from date of hire.
PREFERRED KNOWLEDGE:
Operational characteristics, services and activities of a library services program Principles and practices of library management
Principles and practices of library program development and administration Principles and practices of municipal budget preparation and administration
Modern office procedures, methods and equipment including computers and software programs including word processing and database management
Principles of business letter writing and basic report preparation Principles and procedures of record keeping English usage, spelling, grammar and punctuation
Pertinent Federal, State and local laws, codes and regulations
PREFERRED SKILLS & ABILITIES:
Participate in the management of a library program
Oversee, direct and coordinate the work of executive, management, professional and lower level staff
Select, supervise, train and evaluate staff
Participate in the development and administration of library division goals, objectives and procedures
Assist in the preparation and administration of large program budgets
Analyze problems, identify alternative solutions, project consequences of proposed actions and implement recommendations in support of goals
Research, analyze and evaluate new service delivery methods and techniques Interpret and apply Federal, State and local policies, laws and regulations Respond to requests and inquiries from the general public
Operate office equipment including computers and supporting word processing and spreadsheet applications
Communicate clearly and concisely, both orally and in writing
Establish and maintain effective working relationships with those contacted in the course of work