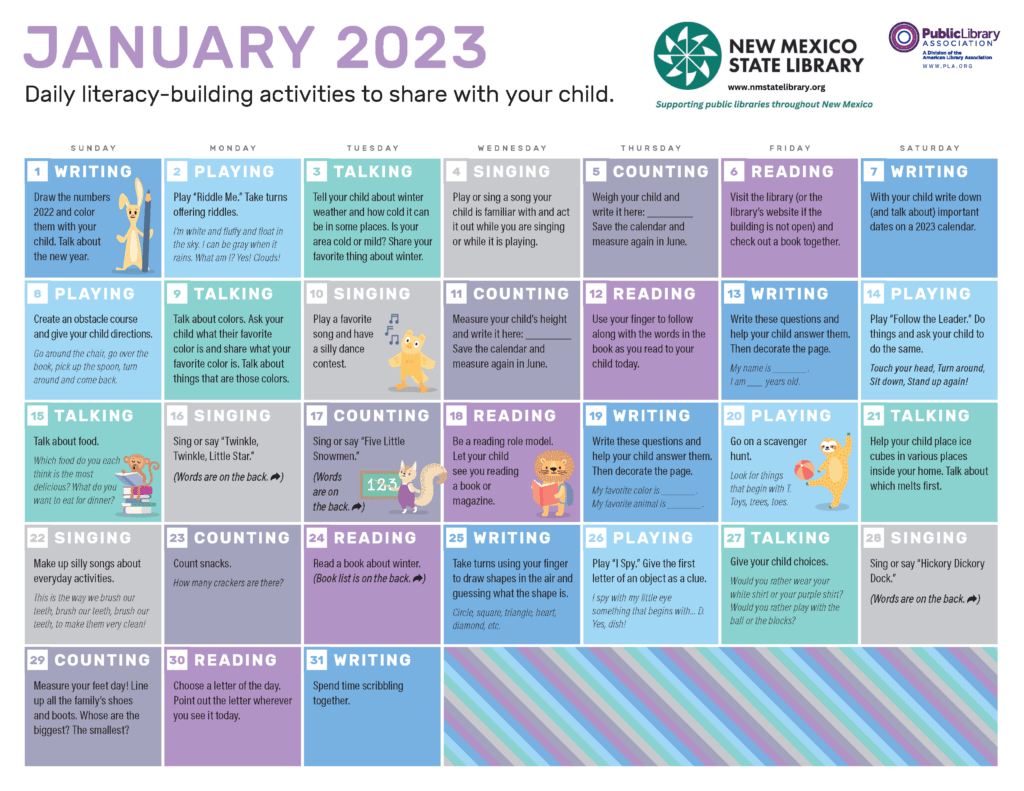 The New Mexico State Library is excited to offer a new resource to public libraries throughout the state – the 2023 Early Literacy Calendar.  Developed by the Public Library Association and based upon the Every Child Ready to Read practices of reading, writing, singing, talking, playing (and now counting), the Early Literacy Calendar contains twelve months of learning activities, book lists, nursery rhymes, and more.
On one side is a calendar with a fun skills-building activity for each day and the other contains supplementary content like nursery rhymes, early literacy tips, song lyrics, or suggested reading material. 
Libraries can distribute the calendars directly to library patrons or use the digital files on websites and social media to assist caregivers in participating in meaningful early literacy activities every day of the year. Each monthly calendar is available in English and Spanish.
The New Mexico State Library is providing this resource as a service to our member libraries.  Library staff can access all downloadable files on the NMSL Niche Academy Professional Development homepage. You will need to create a free Niche Academy account if not already registered.