The New Mexico State Library is pleased to be participating in the state-wide Summer Intern program to offer experience in the operations of the state library and working for the state of New Mexico.  We have two excellent graduate interns working with the NMSL Development Bureau on our upcoming Circulating Kits and Traveling Exhibits program and with our Youth Services Coordinator on Summer Reading site visits.  Jennifer Chen is a native Californian and a recent MLIS graduate from San Jose State University expanding on her experience in public libraries in California.  Marley Jameson-Sisneros will begin her MLIS studies this Fall after working in academic libraries as an undergraduate and is discovering new parts of her native New Mexico.  Jennifer and Marley will be reporting on their experiences and takeaways from library visits around the state.

This is Jennifer Chen, Intern at the New Mexico State Library. My mentor Kelly McCabe, Youth Services Coordinator, and my fellow intern Marley, have recently paid a visit to the Martha Liebert Public Library in Bernalillo and the Loma Colorado Public Library in Rio Rancho. We have been visiting libraries across New Mexico during their Summer Reading programs to explore different kinds of communities. As someone who has only lived in California, seeing how libraries operate in New Mexico is a goal of mine to expand my knowledge. I will be covering the Bernalillo part of our visits in this article.  
When you enter the Martha Liebert Public Library, you are first presented with two sets of stairs: one going up and one going down. We were first led down into the main library area where we were greeted to the sounds of classical music. The open floor plan between the adult area, the computers in between, and then the children's area in the back, was a nice transition to making the space feel nice and big. The teen area gave a sophisticated atmosphere with their wooden furniture, from the bookcases to the chairs and table.
Upstairs there was an event called Explora Thursdays (facilitated by the Explora Museum in Albuquerque) where people could explore different science activities, like wind physics, electricity, and even mini-explosions! I was happy to see kids and adults alike enjoying learning about different science topics.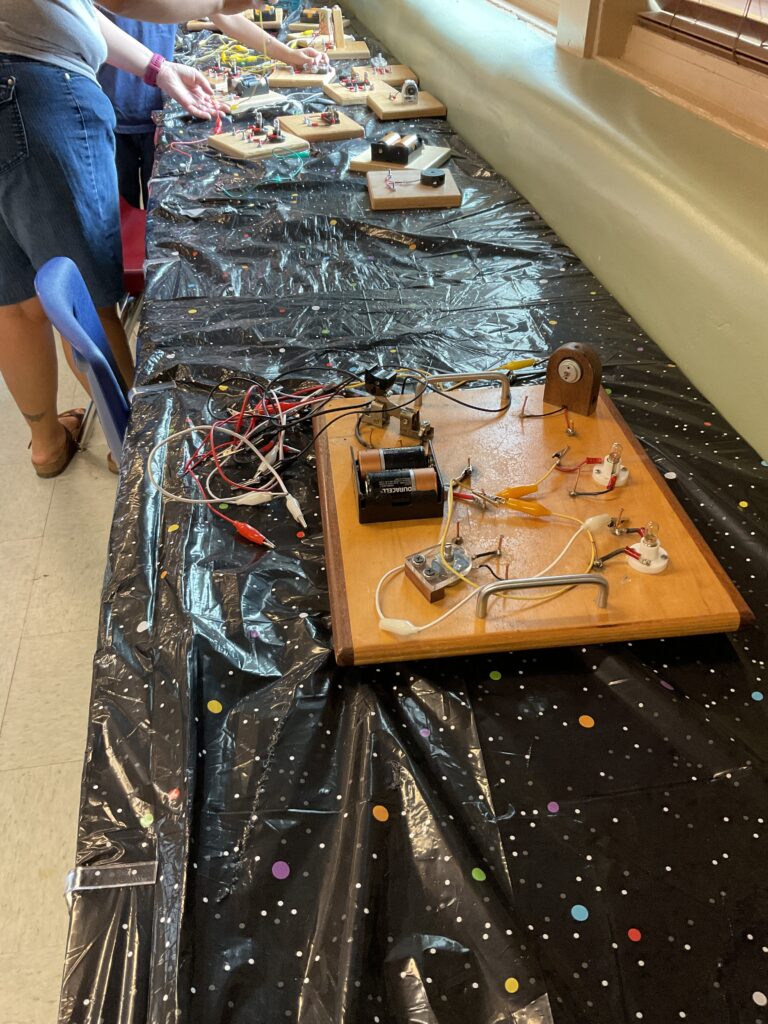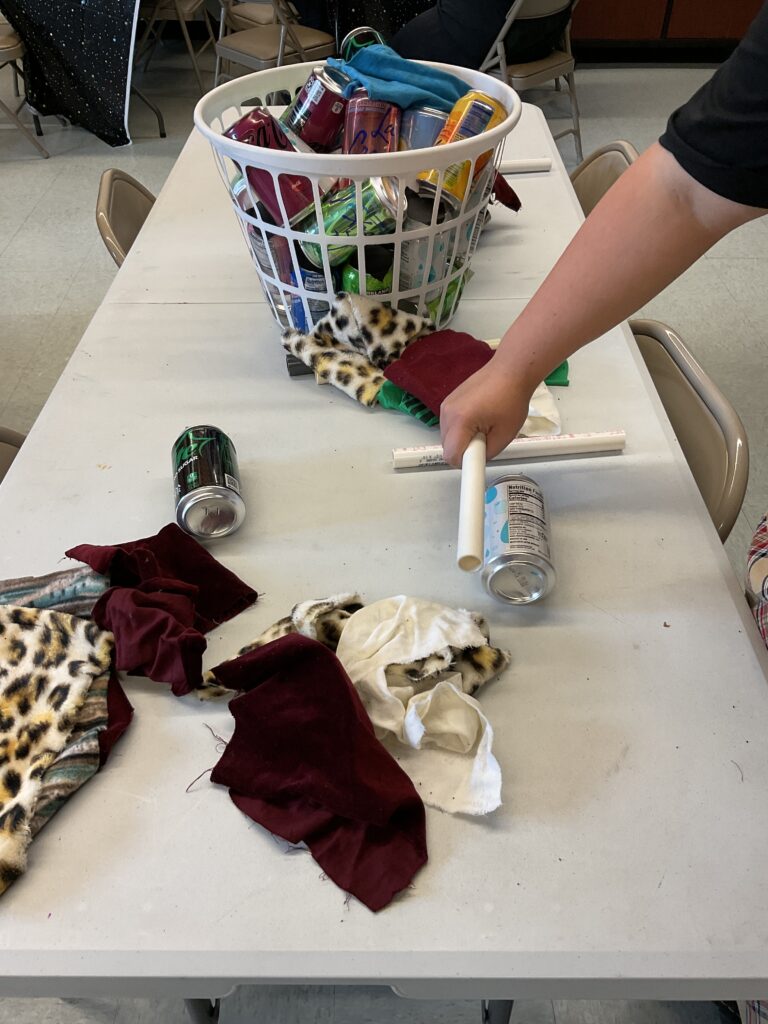 Besides the children's program space, there are two other separate study rooms upstairs that are open to the public to reserve for meetings, events, or study. These study rooms are beautiful and spacious, the vigas a reminder of the building's history as a schoolhouse. Martha Liebert Public Library Director, Joseph McKenzie, talked to us about how these study rooms are used for their free ESL program as well as for their Spanish-learning program. I grew up in a bilingual household, so I appreciate McKenzie's effort to encourage language learning for both native and non-native English speakers. Diane Shepard, the ESL teacher, and this program was even featured in the news! Next to one of these study rooms, the Friends of the Library have a cute, self-serve store for patrons to enjoy in this upstairs area. Its tucked-away nature brings a homey feeling to their humble selection.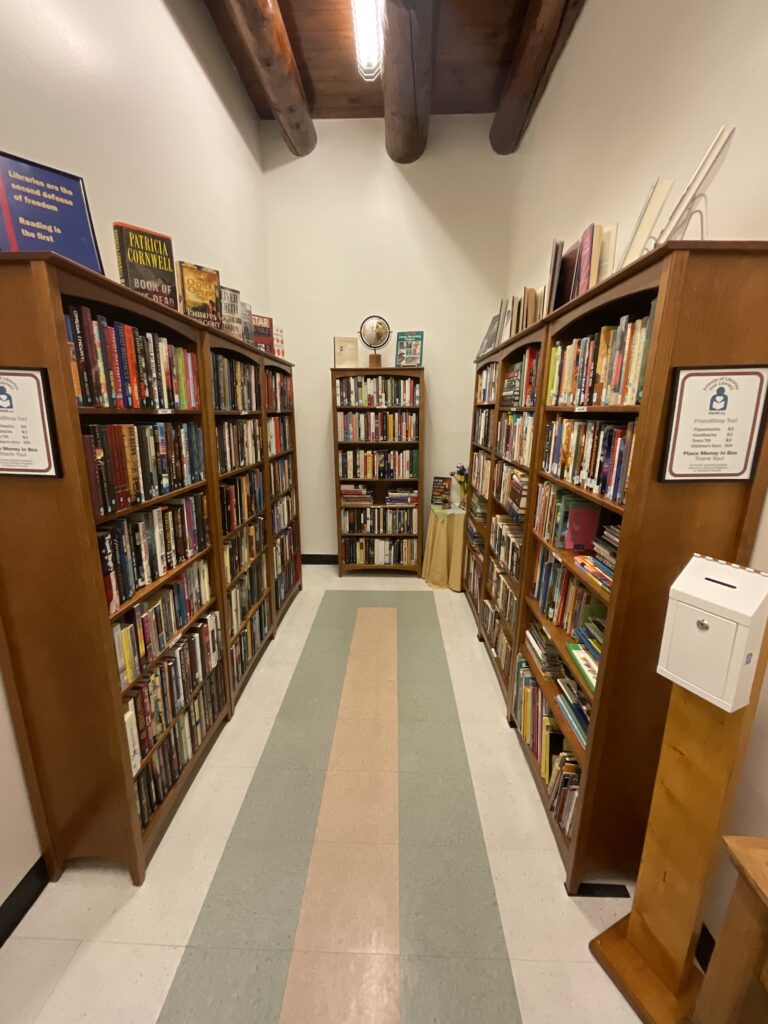 By the end of our visit, the Solar Bench had just rolled into the parking lot for set up. The bench features a solar panel to power the bench and its amenities, which include charging ports (both wireless and USB) and Wi-Fi. McKenzie takes pride in the technological advancements that their library has achieved. I am impressed by his passion to bring his library the best resources to offer his patrons. His drive for improvement is inspiring and a good mindset to have moving forward in my own career aspirations.