The Albuquerque Journal reports that Albuquerque's North Valley branch library has reopened after a devastating fire last July.
I had a chance to see the library when the New Mexico State Library Commission met there shortly before it re-opened, and the $800,000 of repairs have made a vibrant and fresh library.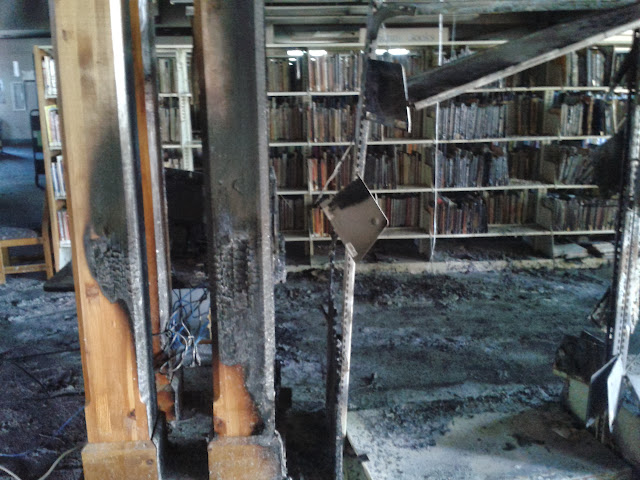 In addition to all the work to remove the evidence of the fire, Library Director Dean Smith has taken the opportunity to improve the lighting, reconfigure the space for better seating areas and to increase the visibility of the collections.
ABC Library will be celebrating the re-opening with a ceremony on May 2nd at 2:30 pm.