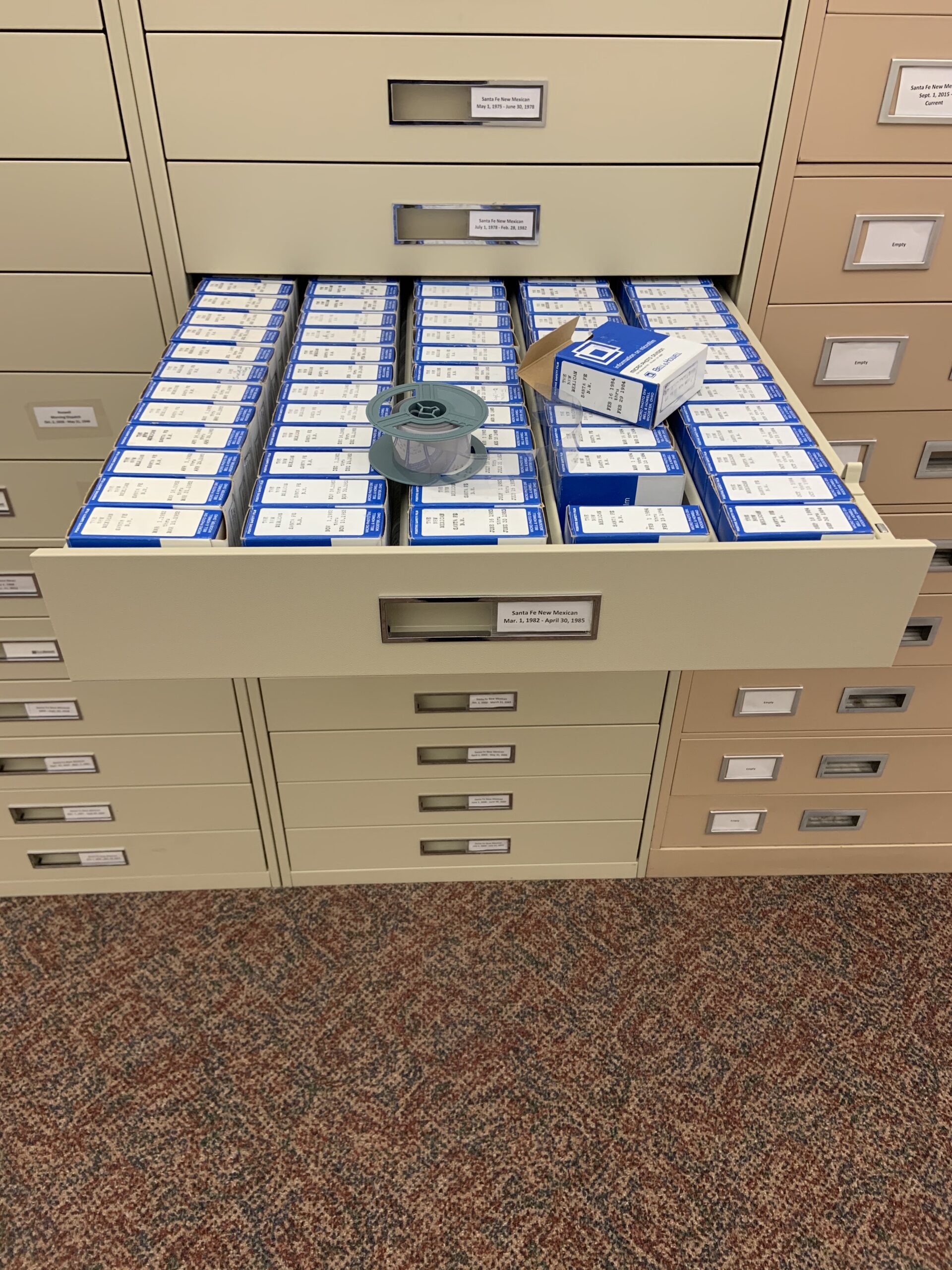 The New Mexico State Library's newspaper collection on microfilm includes thousands of reels of newspapers from large and small towns throughout New Mexico dating from the 1800's to present.
Because newspaper is highly acidic and degrades quite quickly, over time they simply become too fragile for use. Reformatting newspapers to microfilm both preserves and allows continued access. Despite efforts throughout the years to microfilm New Mexico's historic newspaper content, there are still many gaps in the collection.
This Spring the NMSL obtained a grant from the New Mexico Historic Records Advisory Board (NMHRAB) to digitize our collection of the historic Silver City Enterprise spanning from 1904-1947. As soon as the microfilm reels are processed they will be made available for circulation via interlibrary loan and for use within the NMSL by researchers, genealogists, state agencies, and the general public (when we are allowed to reopen our doors!).
For information on how your organization can apply for a grant from NMHRAB to preserve or increase access to your organization's historic records, visit https://www.srca.nm.gov/regrant-program/