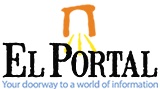 A new year means a new opportunity to reach your community's patrons. What are you doing in 2015 to market your library's resources? This year, try increasing 
El Portal
 database use – one of the most valuable library resources available statewide. In a recent article published by library marketing guru Kathy Dempsey in the 
Marketing Library Services
 newsletter, she lists five strategies to promote database use within your library. Take a look at these handy tips!
1. Use eye-catching images. People tend to process images and headlines better than heavy copy – so keep it short and sweet when you promote database resources. Gale also offers free marketing materials – posters, tent cards, bookmarks, and more – that can be customized for your library. Take advantage of these valuable assets. Contact Mary Kaminski for more information.
2. Promote by content, not by name. The average library patron has never heard of the database, "Expanded Academic ASAP"…but they will understand what a "collection of scholarly journals, magazines, and newspapers across all disciplines" means. Try promoting databases in general terms, rather than using the "brand name," with which people aren't familiar.
3. Cross-promote next to related resources. Do you have a non-fiction section devoted to gardening? If so, put a sign in that section of your stacks to notify patrons of the great additional online Gardening, Landscape, and Horticulture Collection of resources they have access to through El Portal.
4. Promote across communication channels. Link directly to databases on your webpage, social media, and other digital communication channels your library utilizes. This makes it easy for your patrons to access databases as you are referencing them.
5. Educate your staff. Don't assume your staff knows how to use and understands the value of the El Portal databases. Give your staff the opportunity to grow their skill set by becoming experts on El Portal. Gale offers a variety of free webinars to help library professionals become better educated on the databases. Interested in an in-person training? Gale trainers will be in New Mexico next week, Jan. 26-30. Click here for more information about these El Portal training sessions.