Letters About Literature 2019

New Mexico's Letters About Literature 2019
Letters About Literature encourages young readers to read a book and write a letter to the author about how the book changed their view of the world. This is the seventh year New Mexico State Library has sponsored the competition. Readers in grades 4-12 write a personal letter to an author explaining how his or her work shaped their perspective of the world or themselves. Students may write about works of fiction, nonfiction, or poetry. New Mexico state judges will select the top letter writers in New Mexico, who then advance to the national competition.
Letter writers compete at three levels: Level I is grades 4-6; Level II is grades 7-8; and Level III is grades 9-12. One winning letter from each level from all 50 states is entered in the national competition. There will be cash prizes for the state winners and also for the national winners.
Here is the Teacher's Guide.
Please click here to see the official rules.
Please click here to see the entry/participation guidelines.
Please click here to see/and or print the Age 12 and Under Permission Form. We advise teachers who are submitting class sets, with students under the age of 13 as of November 1, to send the permission form home for signature prior to submitting each student's entry.
---
All entries must be submitted online by January 11, 2019.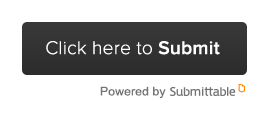 ---
For more information about New Mexico's Letters About Literature contest, email This email address is being protected from spambots. You need JavaScript enabled to view it. or This email address is being protected from spambots. You need JavaScript enabled to view it. or call (505) 476-9716.
Letters About Literature is sponsored by the New Mexico State Library, a division of the Department of Cultural Affairs. Letters About Literature is also sponsored by The Center for the Book at the Library of Congress.
The Letters About Literature annual writing contest for young readers is made possible by a generous grant from the Dollar General Literacy Foundation, with additional support from gifts to the Center for the Book in the Library of Congress, which promotes the contest through its affiliate centers for the book, state libraries and other organizations.
To read about the Letters About Literature contest at the national level, please click here:
Letters About Literature – Center for the Book – Library of Congress